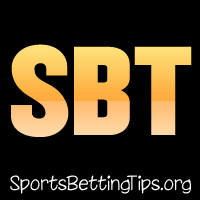 Follow @SBTSportBetting


[Get Exclusive Tips on our Patreon, Ad-Free
]
Welcome to the NBA Playoffs and our NBA Playoffs Betting Tips!
Things are a bit different for the playoffs. Rather than collaborate and decide on picks together, we both offer our separate opinions. As the thing is that we can disagree a lot at times and so this way it gives you more insight on the picks.
It also allows us the freedom to go with our opinions rather than have no tips. For example on the Pacers vs Cavs series – one of us LOVES Cavs 4-0 sweep while the other things the value on the Pacers to win the series is too much to ignore. Two huge contrasts there so it's best to separate the opinions rather than do no picks.
Second we will do SERIES betting tips prior to Game 1 and then for each Game after that we will provide betting tips for that particular game. And our betting tips for each game do not reflect our series tips in any way – they're focused on an individual game by game basis.
With that said we've got 4 series kicking off on Saturday, April 14th and we'll discuss two of them in this post. Here's a link to the other ones:
Spurs vs Warriors, Wizards vs Raptors Series Betting Tips.
Heat vs 76ers, Blazers vs Pelicans Series Betting Tips
Jazz vs Thunder, Rockets vs Timberwolves Series Betting Tips
Bucks vs Celtics Series Betting Tips:
Vin: Am I really going to do this? Am I really going to pick the Milwaukee Bucks to win in the first round?
Those who have followed the site know that I swore off the Milwaukee Bucks after they let us down one too many times. They were bad under Jason Kidd and they were perhaps even more frustrating under interim coach Joe Prunty. The problems with this team are many. They have great defensive players, but they don't play great defense. They try to trap too much and that leads to problems. They have some great offensive players, but they either don't know how to utilize them or they don't fit together. Giannis Antetokounmpo is a once in a generation star and they completely wasted him this year. Will they do it again in the playoffs?
For Boston, it's all about the injuries. They lost Gordon Hayward, then they lost Kyrie Irving and they will probably be without Marcus Smart too. It hasn't mattered for them as the team finished 55-27 and 6-5 over their last ten. They don't seem to mind being without stars and just keep on trucking. The thing with them is I think they are going to have a really hard time scoring in this series. Remember two years ago when their only good player was Isaiah Thomas? Remember how hard of a time they had scoring? Yeah, like that. Jayson Tatum and Jaylen Brown are great prospects, but they have flawed games and have never played in the playoffs before. They can be exposed in this series.
That won't be a problem for Milwaukee. Since getting back healthy, this has been an elite level offense. In their last 21 games, they had an Offensive Rating of 109.8. Their defense was bad during that stretch, but that is a defense that factored in rest for Giannis and company. Giannis will probably play 45 minutes plus in every game so they should be much better.
Boston is ripe for an upset and the Bucks just need to execute for that to happen. Will they let me down once again? Quite possibly, but the Bucks in 6 +400 may be too good for me to pass up.
I'm also going on Giannis over 26.5 points per game as I think he'll easily top 30 per game in the series.
Graeme: That's weird – when me and Vin were in New Orleans last weekend, I don't remember any incident involving him falling and hitting his head. Yet here we are with him picking the Bucks to not just win the series but win it in 6.
No. Just no.
This is a team with too many issues. They have the tendency to blow up and they don't have the team chemistry. Their defense just can't go and their offense has off nights – something you just can't have in the playoffs.
The Celtics have perservered this season despite their injuries. They came 2nd in the freaking East. Imagine if everyone was healthy? They'd probably have swept the bloody season.
Brad Stevens has the experience and the ability to will the Celtics down the stretch. Celtics know how to utilize Rozier better and Jaylen Brown is going to be a big part of this team as well. Mark my words Jayson Tatum is going ot step up here as well.
I don't believe individuals win games in the playoffs. Teams and strong team performances win games and that's what the Celtics have going for them.
I'm going with Celtics -1.5 for the playoffs at +150.
Pacers vs Cavaliers Series Betting Tips:
Vin: This series drives me nuts and in my mind there is only two things that can happen: the Cavs sweep or the Pacers win. There is no in between. Either LeBron James pulls this team up, they play way better defense than they played in the regular season and it's not even close or the Pacers show that their 3-1 regular season record against the Cavs was not a fluke and LeBron packs his bags after the game.
Of course, all four of those games took place before the Cavs remade their roster with the trades for George Hill, Rodney Hood, Larry Nance Jr. and Jordan Clarkson. Throw in a healthy Kevin Love and I have to think the Cavs are going to sweep here.
This team knows how important rest is in the playoffs and with the Raptors on deck, they'll want as much rest as possible. I see LeBron playing 40+ minutes per game and the sweep. Bet Cavs 4-0 +350.
Graeme: It's easier said than done – but if the Pacers can neutralize LeBron they have the opportunity to pull off the upset and win this series.
They're both evenly matched and in the regular season only 2 wins separate them. Think of how many of those wins for the Cavs were due to Lebron James – way too many.
I'm not saying the Pacers have a chance of neutralizing Lebron or anything – but it's possible. THe Cavs are going to rely on him again and again and he IS the best player but they haven't been consistent at all this season.
The Pacers have a very high energy and a great offense overall and the Cavs need Lebron to play his A+ game EVERY GAME to win here.
There's no way I am writing off the Cavs – hell they deserve to be favourites – but I see value in this Pacers line. I mean there's things I've liked about the Cavs down the stretcth like Nance Jr. and what he has added but I'd rather bet on a team than an individual. One knock or niggling injury on Lebron and it's good night for the Cavs. Plus their defense just can't handle this Pacers offense.
Although knowing how special LeBron can be, I'm splitting my bets on Pacers to win series at +475 and my much preferred Pacers +1.5 for the Series at +175 odds.
Follow @SBTSportBetting