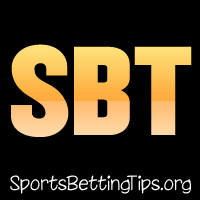 Follow @SBTSportBetting


[Get Exclusive Tips on our Patreon, Ad-Free
]
Welcome to the NBA Playoffs and our NBA Playoffs Betting Tips!
Things are a bit different for the playoffs. Rather than collaborate and decide on picks together, we both offer our separate opinions. As the thing is that we can disagree a lot at times and so this way it gives you more insight on the picks.
It also allows us the freedom to go with our opinions rather than have no tips. For example on the Pacers vs Cavs series – one of us LOVES Cavs 4-0 sweep while the other things the value on the Pacers to win the series is too much to ignore. Two huge contrasts there so it's best to separate the opinions rather than do no picks.
Second we will do SERIES betting tips prior to Game 1 and then for each Game after that we will provide betting tips for that particular game. And our betting tips for each game do not reflect our series tips in any way – they're focused on an individual game by game basis.
With that said we've got 4 series kicking off on Saturday, April 14th and we'll discuss two of them in this post. Here's a link to the other one:
Spurs vs Warriors, Wizards vs Raptors Series Betting Tips.
Jazz vs Thunder, Rockets vs Timberwolves Series Betting Tips
Bucks vs Celtics, Pacers vs Cavaliers Series Betting Tips
Heat vs 76ers Series Betting Tips:
Vin: Now we're talking. This is the sleeper best series of the first round. The 76ers are the hottest team heading into the playoffs, but they will be without Joel Embiid for the game and I think the series. This is going to be really interesting.
Ben Simmons is a rookie, but he doesn't act like one. I don't see him shrinking from the moment in this series. That said, the guy can't shoot and he is facing one of the smartest defensive coaches that lives in the film room in Erik Spoelstra. This team will have a Plan A, Plan B, Plan C and Plan D for Simmons in this series. The only guy with real playoff experience for the Sixers is JJ Reddick and I think that will be a problem.
I think Miami is going to play some great defense in this series and really cause problems for the 76ers. That said, I'm worried about how they are going to score. Their Offensive Rating was ranked 20th in the league this year and they are going against the 3rd best Defensive Rating. The shortened rotations could help them, but I think this will be a really defensive series.
I may place a small bet on the Heat +320 to win this series, but that is a lot more personal guess than analytical and I don't think that is worth tipping here.
I think whatever happens, this thing is going six games. Kind of a copout, but Number of games played in series: 6 +250 is my play.
A play that I am really interested in is Hassan Whiteside over 13.5 points per game. The Sixers have no rim protection without Embiid and he should get whatever buckets he wants. I think he'll at least average his season average which was 14. The Whiteside 10.5 rebounds per game over is also intriguing.
Graeme: This is such an interesting series. The 76ers come into this one on a freaking tear but Embiid is out for at least Game 1.
Honestly for me – I find analyzing this series prior to knowing the Game 1 result is a mistake. I'm 100% certain and am giving a Vince McMahon guarantee that whoever wins Game 1 will win the series.
I just feel that is the big crucial game. It's all about whether the 76ers can keep that momentum going or not especially with Embiid out of Game 1. If they can do it then I think they walk the rest of the series – yeah they might pick up a loss against a feisty Heat team who can show up randomly – but I think that will give them the confidence to keep chugging away.
As for the Heat – they have battled to remain consistent this season however I think if they win Game 1 in Philly then that gives them some crazy momentum. It puts Philly under pressure and it will allow the Heat to control the pace of the next game and really frustrate Philly.
Unfortunately the odds for that are really poor for the 76ers. I'd recommend a small bet on Heat to win Game 1 and Series at +750 and then the main bet will be the 76ers who I think can carry that momentum. I'm taking 76ers -2.5 for the series as my bet at +100. I feel while one bet has to lose, they both cover each other well enough.
Pelicans vs Trail Blazers Series Betting Tips:
Vin: I wish these two teams weren't playing each other because I would probably have picked both of them to win their series, no matter who they were playing (Rockets excepted). That's how much I like these teams.
Since the DeMarcus Cousins injury, the Pelicans have been playing an amazing pace. Anthony Davis has been otherwordly and these two teams are pretty evenly matched. They split the season series 2-2 and have a nearly identical Net Rating. This is probably the best match-up of the first round.
The thing that is so great about this match-up is that it is strength against strength. The Blazers don't have an answer for Anthony Davis and the Pelicans don't have an answer for Damian Lillard and C.J. McCollum. This one is truly about how the role players perform. I like Jrue Holiday against the defense of those two and the crafy veteran match-up of Evan Turner and Rajon Rondo should be fun.
I love Playoff Dame and I know he's going to do some crazy last minute heroics. Damian Lillard over 28 points per game is a bet that I love. One 50 point game, which I can easily see happening, and it's over with. I just can't go against Anthony Davis in this one. I think he is going over 11.5 rebounds per game and dominating this game on both ends of the court. This team has just been amazing in the second half and clicking on all cylinders.
Portland is great, but I think the Pelicans +170 are going to steal this series. With the Pelicans 4-2 +500 finishing it at home as the best exact play.
Graeme: This should be a very fun series. Like Vin said, there are players on either side that can't really be stopped and that could make thing really intense and some very lopsided games. Both teams need their key players to really stay on a roll.
I just don't know if the Pelicans have what it takes – they rely too much on Anthony Davis and that's a big problem. I don't think Holiday and Rondo have what it takes to step up and stop Lillard and McCollum. I mean if they did that's great for them but I just don't see it.
However on the flip side, the Blazers don't have the inside presence needed to go up against the Pelicans. And when I look at the offenses I feel more confident having Niko Moirotic and E'Twaun Moore there to get the big points when needed.
I'd give the Blazers a tiny edge in this series to be honest, however the Pelicans being dogs is enough for me to back them in what I think is a solid value bet. They should be no more than +130 in my opinion.
Pelicans +170
Follow @SBTSportBetting