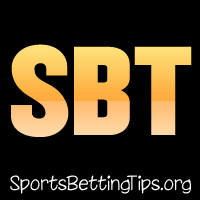 Follow @SBTSportBetting


[Get Exclusive Tips on our Patreon, Ad-Free
]
Welcome to the NBA Playoffs and our NBA Playoffs Betting Tips!
Things are a bit different for the playoffs. Rather than collaborate and decide on picks together, we both offer our separate opinions. As the thing is that we can disagree a lot at times and so this way it gives you more insight on the picks.
It also allows us the freedom to go with our opinions rather than have no tips. For example on the Pacers vs Cavs series – one of us LOVES Cavs 4-0 sweep while the other things the value on the Pacers to win the series is too much to ignore. Two huge contrasts there so it's best to separate the opinions rather than do no picks.
Second we will do SERIES betting tips prior to Game 1 and then for each Game after that we will provide betting tips for that particular game. And our betting tips for each game do not reflect our series tips in any way – they're focused on an individual game by game basis.
With that said we've got 4 series kicking off on Saturday, April 14th and we'll discuss two of them in this post. Here's a link to the other ones:
Spurs vs Warriors, Wizards vs Raptors Series Betting Tips.
Heat vs 76ers, Blazers vs Pelicans Series Betting Tips
Bucks vs Celtics, Pacers vs Cavaliers Series Betting Tips
Jazz vs Thunder Betting Tips:
Vin: When I first looked at this series, I was really interested in the Jazz. They have played such good basketball down the stretch and very nearly had home court advantage in this series. Rudy Gobert is a real problem down low and this is the best defense in the NBA. They finished 2nd in Defensive Rating, but if you look at their defense since January 22nd (right before they went on the 21-2 run) they have a Defensive Rating of 96.8 over their last 36 games. That is amazing and the only team under 101.3. They were the best by a large margin.
That said, I have real issues with their offense in the playoffs. Ricky Rubio and Donovan Mitchell as a backcourt with no playoff experience is worrisome. Steven Adams is about the best match-up for Gobert in the NBA and I don't see anyone on the Jazz who can stop Russell Westbrook.
None of that is why I like the Thunder though, the reason I love the Thunder is one man: PLAYOFF PAUL GEORGE! This guy is a machine in the playoffs, a lock down defender and a clutch shooter. He can shut down Mitchell on one end and get whatever bucket he needs on the other end. He is going to earn his free agent contract with this series and show why he is one of the top playoff performers in the NBA.
I think the Thunder have the two best individual players in this series and they should win it. I like the Thunder -135 to win the series while Paul George over 20.5 points per game is an absolute gift.
Graeme: After taking a break from the NBA for a year, all of the moves during the off season got me hyped for this season. And as I got back to speed with the NBA I fell in love with the Oklahoma City Thunder.
I've never really been a "team" person in the NBA in terms of supporting a team. I loved the Lakers with Kobe there and would go to any games I could and wear my Kobe jersey with pride but I lost interest in them when his performances dropped and then of course he retired.
As this season drew nearer and I started doing research, I got really hyped by the Oklahoma City Thunder. There was just something about that team that hooked me from the beginning and I decided that they were my team going forward. Hell I'm drinking my tea out of a Thunder mug right now.
It's been a very up and down season for them and not as good as I hoped. I really hoped they'd make a strong third in the West but that was not the case at all. However it was a fun ending with Westbrook averaging the triple double.
As for this series – this should be a good one. I love Donovan Mitchell – that dude has been amazing and deserves the Rookie of the Year. Thunder have everything going for them though and the playoff experience of Melo and Paul George will really help them in those key games.
I think the Jazz will ride them hard – guys like Gobert don't go down easy – but at the end of the day, the Thunder do it. Thunder -135 is also my play.
Rockets vs Timberwolves Betting Tips:
Vin: We saved the boringest for last. The Rockets are an awesome defensive team and one of the two best offensive teams in the league. They are great and should easily make the Western Conference Finals. While the Wolves have done well, their defense has been an absolute disaster this season and their offense is a bit old fashioned. That is two things you don't want to be in this series against the Rockets. They will run you off the floor with three pointers and it'll be over before you know it.
The Rockets in 4 (even) is my only play here. The Wolves have a bad defense and while Jimmy Butler might do well on James Harden, that doesn't account for Chris Paul who should have his way in this series.
Graeme: I mean come on.
Is it even worth writing anything here? I honestly don't think so at this stage. I'm always wary of sweeps and betting on them and this has been a season full of surprises, but Rockets in 4 is the only play to make.
Follow @SBTSportBetting