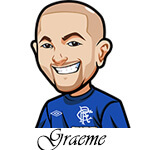 Follow @SBTSportBetting


[Get Exclusive Tips on our Patreon, Ad-Free
]
Welcome to Wednesday.
We're only 2 days removed from Euro 2016 and oh boy we just cannot wait. We're so excited about that one and are covering every single game in it and have so many bets flowing.
But before that – we have the Formula 1 coming up this weekend in Montreal, and also golf betting tips.
I was actually in attendance for the 2011 Grand Prix in Montreal (Picture up top with some lovely girls) and actually haven't went back since. It was a bad experience with the rain causing the race to be delayed for over 2 hours and I got tired of waiting. On top of that the only freaking drink they served there at the time was Bud Light lime. I mean come on. I ended up just drinking the rain water as it tasted better.
Let's get to this weeks betting tips:
Canadian Grand Prix 2016 Betting Tips:
We had such an awesome betting time last race, with 3 out of 3 of our picks winning. Let's continue that.
First up I'm going to take Lewis Hamilton to win the Canadian Grand Prix. Lewis Hamilton is going to follow up on his win last time and win this one – I feel it in my bones. Well that and the price and the math all just works out! I mean Hamilton has owned this track previously with 4 wins and I believe he will pick up win number fiver here.
I'm also on Valterri Bottas for a Top 6 Finish. I think the bookies are not giving Williams the credit they should be. Yeah okay the car has really dropped and is now the 4th fastest – but it depends a lot on the circuit. Monaco and Barcelona? They didn't suit the Williams. But I think Montreal will really suit it and I'm going to take Bottas to get that top 6 finish here.
I also like Carlos Sainz for a Points Finish. One thing we have seen this season over and over is that Torro Rosso are going to be battling for the minor points every single race. Sainz I think is going to be the better out of the two and his price is nice enough that I feel good with that one as well.
Finally I have my regular long shot bet and it's at 9/1 odds of Vettel Fastest Lap. It's a bit of a crap shoot but one thing I feel is that any of the top 8 cars will get the fastest lap as long as there is the slighest deviation in the standard strategy, and that's what we're banking on here. I think the true odds for this are 5/1 maybe 6/1 so it's a nice value play here on Vettel.
Golf Betting Tips:
I'm not doing massive write-ups this week because I was really sick Monday and Tuesday which is when I do all my golf math etc.
So here's what I'm going with:
Fed Ex St Jude Classic: Dustin Johnson for a Top Five Finish, and then both David Toms & Ryan Palmer to win the tournament, with E/W bets on those two. The latter are quarter units, the former is a half unit.
LPGA Women's Championship: Couple of small bets. Half units on Inbee Park and Brittany Lincicome. To win & E/W.
Well what a grand time it was we had with the F1 Monaco Grand Prix.
To be fair we got a bit lucky with the Lewis Hamilton winning the Grand Prix bet, but we also had two solid bets in Fernando Alonso to finish in the Top 6 and Sergio Perez to finish in the points and both of those occurred.
Hope you all enjoyed the free F1 Betting Tips which won us all a lot of money! It's been a nice season thus far with the betting and I hope it continues.
This week it's the Canadian Grand Prix, where we hope to continue our winning ways – much like Lewis Hamilton. Hamilton has racked up an excellent 4 wins at the Canadian Grand Prix. He won it last year and in 2012, as well as 2010 and 2007.
In 2013 Sebastian Vettel was the winner of the Canadian Grand Prix, with daniel Ricciardo winning it in 2014.
It should be a good race, and one I will possibly be in attendance at. Although I'm still butt hurt from the race I attended a few years ago where there was a massive rain delay and I had to leave early or I'd miss my train home. Boy that was annoying.
Alright on with the betting tips for the Canadian Grand Prix 2016:
Winner: Lewis Hamilton
Lewis Hamilton is a price of 11/10 which I am completely fine with betting on. I feel there is some slight value there and it will make it worth betting.
Over the last few years, hamilton has shown just how damn good he is on this track. He loves it and it suits him and he has picked up numerous pole positions, can get the fastest lap in qualifying easily enough and also has obviously won multiple times.
This is just one of those tracks that suit him big time and I see Lewis Hamilton following up with another big win.
Top 6 Finish: Valtteri Bottas
I really like Bottas to get a Top 6 finish here. The Williams Car has been falling down the pecking order and now they're the 4th fastest car on the grid, but this just means the value on Bottas is there at 5/4 odds.
I really think the Montreal Circuit is going to suit this car better than in Barcelona and Monaco, and that the bookies are giving too much credit to the upgraded Renault (TAG – Heuer).
I just think the Renault will be down on power compared to the Mercedes, and Bottas should get in the Top 6 relatively easy.
Points Finish: Carlos Sainz
One thing you can be guaranteed at most races is that Torro Rosso will be fighting for the minor points at most races and Montreal will not be an exception to the rule.
I wasn't sure who to go with but I like the price on Sainz better than Kyvat although Kyvat does need to get up to speed.
Long Shot Bet: Fastest lap
This is one of my favourite markets and this race is no exception. If there are no dramas then Mercedes will always get the fastest lap. However all you need is the slightest deviation from a standard strategy and throw in a late pit stop, fresh tyres and low fuel load and any of the Top 8 cars can grab that fastest lap.
Best price for that seems to be for Vettel to get fastest lap.
Follow @SBTSportBetting