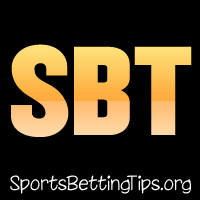 Follow @SBTSportBetting
And then there were two.
Before the season began, everyone said the 2017/2018 NBA Season was going to be predictable. It was going to end up in Cavs vs Warriors.
And sure it did – but it wasn't the most predictable thing in the world that's for damn sure.
The Cavs had to rely on a big LeBron performance as they took down the Celtics at home in Game 7, and whether or not they had to "rely" on it – the Warriors cause was definitely helped by the Chris Paul injury.
So now it comes down to the most "obvious" final and the odds are something – Warriors are about -1100 as of right now. When they opened it was closer to -900.
So can LeBron pull off a miracle? Here's our thoughts:
Vin: Here we go again, the Warriors and Cavaliers in the NBA Finals. There were some real bumps in the road this season and there were certainly times when it looked like we might not get here. I personally had a Raptors/Rockets Finals match-up ticket that now looks stupid and oh so close at the same time. The loss of Chris Paul really killed the Rockets and I will always wonder what happens if he doesn't get injured. He did though and the Warriors are back, despite only playing a handful of really locked in games this entire playoffs.
Will they bring that for the Finals? You have to assume yes, but even in game seven of the Western Conference Finals, they took most of the first half off. The Rockets definitely had the right game plan and personnel to beat this team, they just got really unlucky from three/tired and lost Chris Paul.
We know that the Cavs don't have the personnel to beat this team and their defense is not the kind of D that can shut down anyone. They have LeBron James and that's about it. For the Cavs to succeed here they'll need to go back to the first time they played these games when everyone was hurt and get back to the caveman, bully bull they played. That's their only real chance. Abuse the Warriors and foul on every play of the game. There is a reason the Warriors are a -900 favorite here.
It's hard to envision the Cavs winning though and the best bet for the series from a value standpoint is probably number of games played in series: 5 (+160). I like the value of six games at +375, but this should probably be a sweep and five games seems right to me.
This is a lopsided series though and let's make what we can out of it. My favorite play is definitely Highest One Game Point Total by 1 Player in the 2016 NBA Championship
Over 42.5 -140. LeBron is probably doing that, Kevin Durant could easily do that and one of the Splash Brothers could do that too. A lot of options here and you have to think that at least one of these games is going to see an amazing individual performance.
I am also going to make a small bet on something that I believe should've happened in the 2015 NBA Finals. A 1/4 unit on LeBron James to win MVP at +600. If these playoffs haven't shown that LeBron is the best player in the world, then this should prove it. If the Cavs manage to win more than one game, against this team, he deserves it. Happy Finals, everyone.
Graeme: From the Cavs perspective it's been so hard to judge them. The rest of the team just isn't stepping up and it's been all LeBron. I mean to a ridiculous degree.
It's been so disappointing watching the Cavs really and I'm a bit surprised they have even made it this far. I used to be someone that said "Jordan is better" but honestly I'm fine with saying LeBron is better. This guy is just unreal and he's proving himself in most of these games.
When you look at the numbers they just reflect so poorly on the Cavs. Worst regular season point differential for a team to reach the finals since 80/81. Net rating of 1.2 points per 100 possessions in the post season. Honestly they are just an absolutely terrible team.
I can't see anything past a gentlemans sweep. I'm taking Warriors 4-1 for the series at +160.
Follow @SBTSportBetting