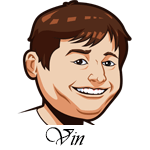 Follow @SBTSportBetting
Tonight starts the 2018 NBA Finals. It's been a long road and there was a lot of drama on the way, but somehow we ended up with the two teams that everyone thought would make it before the season even started.
With the Warriors, this felt inevitable. There were definitely times in the series against the Rockets that it seemed like they were on the ropes, but when Chris Paul went down you just had to know that it would end up like this. This is one of the greatest collections of talent on one team in the history of the NBA and I would go so far as to say it's the greatest. A lot of great times have had two or three superstars, but this team has four and they are all in the prime of their careers. It's kind of amazing, really.
Not as amazing as LeBron James though. What he did to get the Cavs to this playoffs should change the way we think about great players. Everyone is so obsessed with the number of titles a superstar wins, but if you look at LeBron and some of these teams he has dragged to the title? You know that there is only so much one man can do and you know that the loss couldn't possibly be put on him.
Which is probably what's going to happen. The Warriors are huge favorites in this series and this game. We can hope for a good series, but this Warriors team has a chance to lock up their place in history as one of the all-time great teams and I find it hard to believe they will let it slip.
Notable Upcoming Bets:
NBA Finals Betting Tips:
The secret best play of the playoffs has been betting against the Warriors in the first half. They simply don't show up for the first half like they should and instead often choose to "turn it on" in the third quarter. We saw this throughout the playoffs and it was no more evident than in game seven of the West Finals. If that team shows up, the on/off team than Cleveland +7 First Half is a great play.
MLB Betting Tips:
The Cleveland Indians are a virtual lock to win the Central division even though they have started this season poorly. This is a team that typically starts slow and heats up as the weather does. They've done this for the last several seasons and this year looks to be no different. They are getting hot now and I really love their match-up against the Twins tonight.
Jake Odorizzi has a high homerun per nine rate and his FIP is way higher than his ERA so he is due for some regression. Throw in the Indians offense hitting well against righties of late and this should be a good day to be an Indians hitter. Shane Bieber will make his major league debut with the Indians on the mound and I am really interested to see what he does. He had a minuscule walk rate and got a lot of groundballs in the minors. If he can do that for five innings here, the Indians -127 should roll.
Follow @SBTSportBetting