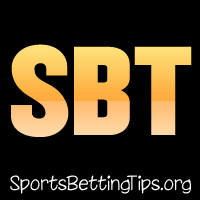 Follow @SBTSportBetting
Cavs vs Warriors Game 3 takes place tonight. It's late let's get to it.
Graeme: Sorry for the lateness of the tips – totally on me.
Vin sent his bright and early this morning and the day just got away from me.
Anyway we saw the Celtics up 2-0 and what the Cavs did there and I'm good with backing that. This is the most important game for the Cavs and they can't lose this. I also think a Gentlemans sweep comes into play at worst.
So Cavs Money Line for +145.
Vin: Well, the ghosts of game one really seemed to haunt the Cavaliers in game two and I regret not seeing that. Once the cruel, but totally deserved "M-V-P!" chants started for JR Smith, you knew he was done for the day. LeBron James played great, of course, but he was getting unlucky on a few lay-up bounces and that's the difference between a win and a loss for them. LeBron needs to be perfect, shoot 80%, score 40+, have 10+ assists and play great defense, then maybe (maybe) they have a chance.
I'm not sure it would've mattered if he did that, really. Not when Stephen Curry is making every shot he takes. The Warriors are just awesome and the only thing I am kicking myself about is not betting Steph Curry to win MVP.
This series isn't over yet though. Things shift to Cleveland where the Cavs role players have played much better in these playoffs. They haven't lost in Cleveland since round one and have just been a different team there. If they are going to win a game in this series, it's this one. They should get all the calls that didn't go their way in game one to go their way here and the crowd should be electric. I have to take the Cavs +4.5 here as this is the game I saw them winning from the beginning.
I'll also be placing a small bet on LeBron James to have a triple-double +175 as well. You know he wants this game and with his teammates (hopefully) playing better at home, this becomes a better play than the points over 37.5. He doesn't need to do it all himself if his teammates are making shots which can allow him to rack up assists and hit the boards. Just a small bet, but one I see good value on.
Follow @SBTSportBetting