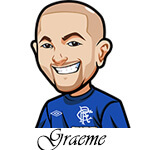 Hi all,
Very sorry for the lateness in tips this week just been a very busy week.
In time for the World Cup I've been busy getting my Soccer Betting Tips website launched.
The World Cup may end up keeping me busy for the next month so tips may be short for the next few weeks although with the Majors upcoming, probably not ha.
Anyway last week was another close week that only had the one cash and that one had dead heat rules to bring it down unfortunately.
Brooke Henderson pulled out of the LPGA tournament too and that was a shame. Looks like it was to go see her grandad who passed away – sorry to hear that. There's things more important than sports or betting and that's one of them.
Our lone cash was with Andy Sullivan here's the betting slip:

Due to time constraints there are no write-ups this week sorry.
Fed Ex St Jude Classic 2018 Betting Tips:
Henrik Stenson: I really hate picking him again but he does appear high in the metrics here. Ugh. 1/4 unit to win. The ludicrous price of DJ is enough to push Stensons odds to a point where I can JUST bet him.
Phil Mickelson: 1/4 unit to win
Keith Mitchell: 1/4 unit to win & E/W
An Byeong-Hun: 1/4 unit to win & E/W
Shot Clock Masters 2018 Betting Tips:
Will be interesting seeing what sort of a factor the shot clock rule has. Kinda neat they're trying all this different stuff and seeing what takes.
Miguel Angel Jimenez: 1/2 unit to win & E/W
Sepp Straka: 1/8 unit to win & E/W
Lorenzo Gagli: 1/4 unit to win & E/W
Mikko Korhonen: 1/2 unit to win & E/W