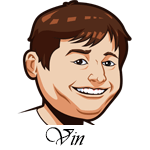 Follow @SBTSportBetting


[Get Exclusive Tips on our Patreon, Ad-Free
]
A nice 4-0 night on Christmas day. A big thanks to Steven and Gabriel for the donations/Christmas gifts. It was very appreciated and we hope you made some good money on those tips!
It's been a pretty wild NBA season thus far with the Mavericks setting the record for biggest halftime margin at 50 in their win over the Clippers on Sunday and then the Bucks setting a new record for three-pointers in a game last night. The offense is going to come this season and it is going to be heavy. That's what this league is now.
Some big NBA games on the schedule tonight and I have three bets for you. I won't be watching any though because I will be paying tribute to Brodie Lee on AEW Dynamite. Even if you are not a wrestling fan, the outpouring of love for this great man is amazing and should be celebrated.
Best Odds for NBA:
Milwaukee Bucks at Miami Heat Betting Tips:
I used to love betting on the away team when playing Miami because players would spend the night "champagne-in' and campaign-in'" (as Jalen Rose would say) at the Miami nightclubs. That is probably not the case this year and, if it is, that game is probably going to end up being canceled.
Instead, we have an intriguing match-up between the Bucks and the team who eliminated them from the playoffs last season. These two played last night and the Bucks dominated, 144-97. The Bucks set a new record for three-pointers in a game with 29. (Where was that in the playoffs?)
That makes this a very weird game to bet on. The Bucks repeating that performance is unlikely and a letdown game afterward is definitely a possibility. The under tonight looks like a solid play. The Heat are probably motivated by the embarassment and the Bucks simply aren't going to hit 29 threes again.
Atlanta Hawks at Brooklyn Nets Betting Tips:
A sad loss for the Nets as Spencer Dinwiddie went down with an injury. He should be back at some point, but it still stinks as this season was going to be huge for him. Luckily, the Nets are a very deep team and will continue to be atop the East without him.
They should prove exactly that tonight. The Hawks are 3-0 on the year and you just know that the Nets are going to take pleasure in taking them down a peg. The team should be properly motivated by that as well as the loss of Dinwiddie, and I don't think this one will be close.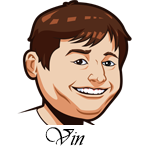 Hey guys.
I spend countless hours per week running this website with Graeme and writing our winning MLB, NBA etc tips. We do this free and don't earn a dime from the site.
However it is a lot of work and to continue we need your support. If you want to show your appreciation for our work or even just a thank you for winning tips, please donate some cash to at least cover our
beer money
! Thanks! Your donations will keep our tips free!
[tipjarwp mode="button" link_text="Support via Credit Card" open_style="in_place"]
Portland Trail Blazers at Los Angeles Clippers Betting Tips:
Beware the team with preseason hype! Portland made a lot of strong moves to shore up the team in the offseason, but they are not one of the elite teams in the NBA. The Clippers are.
I really like the Clips -3.5 here, but I need to know the status of Kawhi Leonard before I pull the trigger. There is a good chance he makes his return tonight with the Clippers on a back-to-back and if he plays, I am all over this Clipper line. If he doesn't, I still like it, but I'm staying away.
Bet Clippers -3.5 *If Kawhi Leonard is active*
Best Sportsbook To Bet NBA:
Register an Account.
All betting odds and props will now be viewable under the event listing.
You can deposit to BetOnline via over 20 different options such as credit card.
Follow @SBTSportBetting