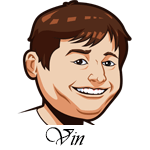 Follow @SBTSportBetting
Christmas Day over the years has become a day that is all about the NBA. There are five games today so you can basically watch NBA from the time you open up presents to the time you go to bed. It's a fantastic tradition and the league always loads up the schedule with plenty of awesome games.
Today is no exception as every game features good teams and some of the biggest stars in the NBA. Also, the Knicks. The Bucks and Knicks kick things off, followed by Thunder-Rockets, Sixers-Celtics, Lakers-Warriors and finally, Jazz-Blazers. It's going to be a great day of NBA, let's take a closer look at the games.
Notable Upcoming Bets:
Milwaukee Bucks vs. New York Knicks Betting Tips:
This is the first time the Bucks have had a Christmas Day game since 1977. This is the official coming out party for the team and the sign that they have arrived on the scene as a contender. I don't think that is lost on any of the players and especially Giannis Antetokounmpo. This team should come out firing and I really don't see what the Knicks will be able to do about it. They just don't have the personnel to keep up with Khris Middleton, Giannis, Brook Lopez and Eric Bledsoe. This should be a blowout.
Oklahoma City Thunder vs. Houston Rockets Betting Tips:
Home teams typically perform well on Christmas Day, but this is one time that I am going to go against that. The Rockets are without Chris Paul and that should really stick out in this match-up against Russell Westbrook and the Thunder. OKC is playing the best defense in the Western Conference and they should be able to shut down the non-James Harden elements of this offense. I'd look for Paul George to have a big one today too for the fantasy players.
Boston Celtics vs. Philadelphia 76ers Betting Tips:
The Celtics have been a very frustrating team this season as whenever they start to look like a great team, they lose. They won eight straight, then lost three straight, and now are back at one win. Still, taken as a whole, a 9-3 record over their past twelves is pretty dang good and I feel good trusting them at home here.
Especially because the Sixers have been so bad on the road. They are 6-9 on the road this season and it's hard to think of a worse road match-up than at Boston on Christmas day. These fans love their team and will be ready to support them. The Celtics are a well coached team that can throw a lot of different looks at the Sixers, which they did expertly in last year's playoffs. Boston is the play here.
Utah Jazz vs. Portland Trail Blazers Betting Tips:
I really like the Jazz here as I feel like their home court advantage should be just as good as any team in the league. While their record doesn't quite show it yet, they are a good home team. They've had the hardest schedule in the league thus far and have played eight less home games than road games. This will truly be home sweet home for them. They are coming off a huge win against the Blazers last week and I don't see much changing in this match-up.
Follow @SBTSportBetting