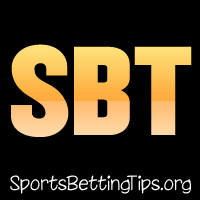 Follow @SBTSportBetting
A heads up that some of my write ups over the next week might be quite short.
Reason is that I am in Scotland on vacation for a couple of weeks.
Love the place but man they don't care about NBA here at all. Should have seen the looks from my family when we were sitting around debating what to put on the TV after our Christmas dinner – and between some Christmas dancing special and Home Alone 2, I suggested the Rockets-Thunder game. Was like I was speaking a foreign language.
Anyway hope everyone enjoyed the games yesterday. It is Wednesday December 26th and we have a busy day on board.
Raptors vs Heat Betting Tips
Despite their recent run, the Miami Heat go into this as decent underdogs at 5 points.
They have three games in a row at home and you know they will want to go for maximum points. They are missing Goran Dragic still but doesn't look to be that big a loss yet.
There's a storyline going into this that the Raptors are ticked due to not playing on Christmas Day and will take their anger out on the Heat. I get that for sure and they thumped Miami last time but that was 10 points in Toronto and I think the Heat match up well with them and can keep it close.
I am good with Heat +5 here. Love what Wade has been doing for the Heat lately too.
Nets vs Hornets Betting Tips:
The Nets big win streak ended so I was happy to see them bounce right back with a win. Of course it IS the Suns not exactly the best team in the NBA but it was nice to have that game so they weren't sitting around on Christmas raging about the losing game.
Hornets are a team still struggling for consistency. Nets meanwhile are that that spot where the team chemistry seems to be highest and they are all working together well.
I am going to back that to continue with Nets -2.
Follow @SBTSportBetting