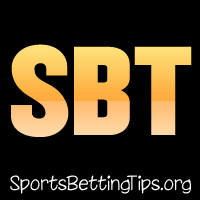 Follow @SBTSportBetting
An 0-1 record last night.
I had my games flip flopped yesterday. The Bucks were the best play as they went into Toronto and beat the Raptors. I truly thought they were getting too many points in this one and they ended up winning the game by five.
The game I went with, I still don't understand. The Jazz were favored on the road against the Spurs and while the Spurs are always a tough team to beat, I don't think anyone could've expected this. 54-36 Spurs at the half. The Jazz had a tough shooting night, but the Spurs continued to go against everything that is going on in the NBA as they only made four threes as a team. I just don't get this Jazz team right now.
New week, new games. There is a ton of games on the slate today. Eleven games in total with some nice match-ups out there. Anthony Davis and the Pelicans against the Celtics, the Jazz and Thunder, Wolves and Golden State, as well as LeBron James and the Lakers hosting the Heat. Should be a good night of NBA basketball, let's see what we've got.
Washington Wizards vs. Indiana Pacers: Graeme's system loves the Pacers here and mine is right with it, but even with their success I don't quite trust this team without Victor Oladipo. When he comes back, I'll get back to betting them. Plus, the Wizards have been my kryptonite all season long.
Cleveland Cavaliers vs. Milwaukee Bucks: The Bucks last two games have been against the Warriors and the Raptors. Those are huge, potential Finals and Eastern Conference Finals match-ups. Excuse me if I am worried about them getting up for the Cavs.
Detroit Pistons vs. Philadelphia 76ers: I really want to take the Sixers here, but with Joel Embiid listed as questionable and a line of -8.5, I just can't do it. No Embiid could mean a big day for Blake Griffin and Andre Drummond, rebounding still matters in this league.
Sacramento Kings vs. Chicago Bulls Betting Tips:
The Bulls are pretty bad and the return of Lauri Markkanen hasn't changed that. They are getting a lot of credit form the linesmakers here that I don't think they deserve. My system sees them as five to twelve point underdogs here. The actual line? -2.5. Oh, heck yeah.
The Kings swept Chicago last season and this team's far superior. I like them better at all the key positions too. De'Aaron Fox over Kris Dunn, Willie Cauley-Stein over Wendell Carter Jr. (for now), and Buddy Hield over Zach LaVine (turns out defense matters). The Kings have been getting it done this year and I expect them to continue that here.
https://www.Bovada.lvBet Kings -2.5
Memphis Grizzlies vs. Denver Nuggets Betting Tips:
Teams playing at Denver is my favorite home court advantage in the NBA. The thinner air at elevation makes a big difference and the Nuggets have a 9-3 record at home this year. I think that improves here in this match-up against the Grizzlies.
The thing with this game is that I love the Nikola Jokic and Marc Gasol match-up. While Mike Conley is nursing an injury here, I think he'll play. This is a real oil and water situation. Both of these teams play relatively slow paces, but the Nuggets are far more efficient on offense. They are scoring 115.7 points per 100 possessions on the year at home and I don't think the Grizz will be able to keep up with that in the high air of Denver.
https://www.Bovada.lvBet Nuggets -2.5
Follow @SBTSportBetting