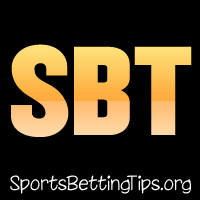 Follow @SBTSportBetting
Well a very disappointing performance from the Wizards last night. They let the Hornets take an early lead that they just couldn't cover.
The Hornets looked a lot better last night thatn in previous games and were up for it. Washington just looked sloppy even though they had what was a great little 3rd quarter comeback with some big help from Bertan. That one was so frustrating to see – Washington pull it right back only to blow it again. Thanks Davis Bertans for at least making it interesting – sorry your team mates blew it.
Wizards picked up another injury too as Isaac Bonga left the game in the 2nd quarter. Tough timing that one and another one on the list or injuries for them.
Let's turn our attention to Wednesday, December 11th and a much busier night with 11 games. Clippers vs Toronto sees you know who return to Toronto. Should be a good one.
Celtics vs Pacers Betting Tips:
The Boston Celtics are one of those teams I always say perform so well as a TEAM. They're just so cohesive and even when someone goes out injured they work together so well. They come into this one on the back of a 4 game winning run. Of course three of those games are at home and they haven't been great on the road, with a 7-5 record.
The Pacers are 9-3 at home and just lost to the Clippers. They've been struggling a bit lately.
I'm not surprised the Pacers are slight favourites. The Celtics road results aren't great and they're a team who are really hard to back on the road. But I've been really disappointed with the Pacers performances lately.
Celtics have Gordon Hayward back and Marcus Smart may even be back too. I think the return of Hayward is what will spur them on here. Pacers just look like a team ready for a bit of a slump.
https://www.Bovada.lvCeltics -1.5
Clippers vs Raptors Betting Tips:
Fred VanVleet will be a game time call for the Raptors tonight. I hope he makes it in.
Either way though this should be a big scoring game. Raptors are NOT going to want to lose here. They're going to battle all the way to the end but the Clippers are going to be putting up the points.
Clippers are 6th ranked for most points this season and that's with Kawhi Leonard missing like 7 games so far. Even on the road they're right up in the top 10. Raptors are a much bigger performer at home as we know and their point differential is huge (118.5 at home, 105.3 on the road).
Last time these two played, the Raps DID do a great job of holding Kawhi down. However I just don't think they'll be able to this game. I think being in Toronto there will be a loss of discipline and it will be a very offensive game.
https://www.Bovada.lvOver 219.5pts
Follow @SBTSportBetting