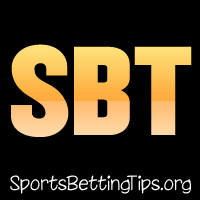 Follow @SBTSportBetting
Well the Bucks incredible run comes to an end.
It was a hell of a run. An 18 game run and they almost mounted back the comeback as well. The Mavs got off to a huge early start and they managed to do it without Luka Doncic in the team. That makes it even more impressive.
Now another tough game for the Mavs as they take on the Celtics.
Bucks meanwhile – what a rough time for it to end. Now they have to pick themselves up and take on the Lakers. That's going to be tough.
We had the Bucks -11 last night and obviously that one didn't come in. The Heat also disappointed us as we had the Heat -4.5.
We were hoping bot a big game for Jimmy Butler. He had a decent game. Heat played well honestly. Grizzlies were just up for that one and did an excellent job. That was the Miami Heats first loss against a team with a losing record too. Brutal.
6 games on the board tonight. Before the Lakers take on the Bucs they've got a tricky game in Indiana. The Clippers look to bounce back as they host the Suns and the Pelicans hope to end their little losing streak as they take on the barely above .500 Nets.
Let's see what we've got:
Lakers at Pacers Betting Tips:
The Lakers come into this one on the back of a great winning run.
They've been doing well despite some injuries. LeBron James had an elbow issue. Kyle Kuzma has been missing. Anthony Davis rolled his ankle. It's all quite impressive.
However I've got to think they'll be disappointed that the Bucks lost last night. I bet they were all geared up for that game and for ending the Bucks run and looking ahead. Now they'll be a it deflated.
And I think the Pacers can take advantage.
Pacers are 11-3 at home. They play very well here and just recently beat the Celtics here. They look professional too – I mean sure the Hawks and Hornets are trash but they still were able to go out there and put in good performances. Especially againts the Hornets.
That was even with missing 25 three pointers.
Pacers also rested some players a bit more so that they would be fresh for the Lakers.
Pacers are well prepared for this game. Yeah maybe LeBron wants revenge on them from that game in February but I think if the Pacers are going to beat the Lakers or at least ride them close, this is the perfect spot to do it.
Anthony Davis is questionable and I've got to think they don't risk him tonight. I think Lakers will also be focused on that Bucks game and like I said a bit deflated.
Even if the Lakers win I think it will be a hard fought close game like that Hawks one so I'm happy taking the points here.
https://www.Bovada.lvPacers +4.5
Follow @SBTSportBetting