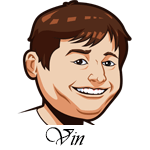 Follow @SBTSportBetting
The Gasparilla Bowl is tonight and raise your hand if you know what that is. That's what I thought. That said, football is football and tonight's game could be a good one.
Florida International University had a great season at 8-4, but the numbers are kind of hollow. They rolled through the easy part of the schedule and lost to the teams that were clearly better. They beat teams like Western Kentucky and Marshall, but got the doors blown off them by Florida Atlantic.
Despite the 6-6 record, Temple is coming into this one strong. They won 3 of their last four games. Temple has a great pass rush and is 5-0 when scoring 29 points or more this year. FIU allows 28.5 per game so this should be interesting.
Notable Upcoming Bets:
College Football Betting Tips:
The thing that keeps sticking out about this game is the Temple pass rush. They were second in the AAC in sacks and second in tackles for a loss. The FIU running game isn't very strong and that could lead to bad things for them today. FIU's record is a mirage and I truly think that Temple is the better team here.
Bookmakers agree as Temple is favored here, but that's just fine with us. I don't think the line is quite high enough and Temple -6.5 is a great play here.
NBA Betting Tips:
Since getting Nikola Mirotic back, the Bulls have won six straight. Fred Hoiberg is finally starting to show why the Bulls were so hot to hire him as a coach as he is doing some real creative stuff on offense. Bobby Portis is really developing well and Lauri Markanen looks like a great draft pick. Tonight, they draw the best team in the East in LeBron James and the Cleveland Cavaliers. I could see that winning streak coming to an end here, but the way the Bulls have played as of late I like them to keep it close. Bulls +10.5.
The Celtics are in a hellish point of the schedule right now. They are on their fifth game in seven days and their third in fourth game. This is schedule hell for them and they get to play in the most famous stadium in the world tonight against a tough Knicks team. It's looking like Kristaps Porzingis will play in this one and if he does I love the Knicks +3. Boston will get a much needed rest after this one, but it might as well start here tonight.
It's taken the Spurs a minute to figure how to get Kawhi Leonard back into the rotation. He's the key to moving them from good to great and as he gets more acquainted to the season, the better this team will be. They draw a great match-up tonight as they'll face the Jazz who will be without Rudy Gobert again. Donovan Mitchell has been a revelation, but this is the Spurs we're talking about. They should have no problem shutting down this offense. Spurs -3.5 are looking great tonight.
Follow @SBTSportBetting