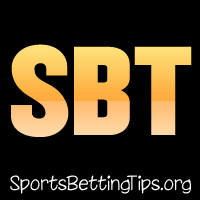 Follow @SBTSportBetting
A great 2-0 record last night. That's five straight for those of you scoring at home.
Never doubt the schedule as the Celtics were on the tail end of a really rough patch last night. Fifth game in seven days and third game in four days. They laid the points in New York, but lost outright which was a big win for us with the Knicks +2.5. Never doubt the schedule.
The Raptors -4 were our other pick and they continued their amazing run at the 76ers. They've now won eleven of their past twelve games and they are 8-4 against the spread during that run. That is what the kids are calling "pretty lit".
We have a couple of picks tonight so let's keep this winning thing going and see what we have here.
New Orleans Pelicans vs. Orlando Magic Betting Tips:
The Pelicans are in need of a win here and the Magic are setting them up nicely for one. Orlando has lost six straight and they should continue to be without two of their best players, Aaron Gordon and Evan Fournier. After the hot start this Magic team has really struggled and look lottery bound once again.
The Pelicans have looked really great at times this year, but they have struggled at asserting themselves against better teams. The good news for them is the Magic aren't a better team. DeMarcus Cousins has been All-NBA level this year and Anthony Davis is also great. This is exactly the kind of game that this team wins and they should do exactly that tonight. There is no one suiting up for the Magic who has a chance against that combo.
Pelicans -5.5 is my top play of the day as the Pelicans should climb themselves back to a .500 record with a win here.
Houston Rockets vs. Los Angeles Clippers Betting Tips:
The Rockets just had their 14-game winning streak snapped in a game at the Lakers. Two days later here they are at the Clippers. I don't want to speculate too much, but sometimes teams traveling to LA have a little fun and maybe don't play their best the next night. Could that be what happened against the Lakers? Possibly, but I have no real way of knowing. I will say that the Rockets shot just 41% from the field, their lowest shooting percentage and first time under 44% since November 14th.
We think that whatever the reason, they got the LA out of their system for this one. It's two days later and they play a sad sack Clippers team. The Clips have done a good job beating lower level teams like the Suns and Magic, but against real contenders they have floundered and that's exactly what they should do here tonight.
Chris Paul and Blake Griffin are both out of this one so there will be no storyline/fairy tale ending for the Clippers. Only sadness like when Griffin and Paul were both out of so many games during their run there. Rockets -12 isn't too much, it's just right.
Follow @SBTSportBetting