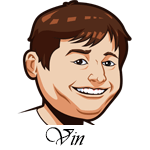 Follow @SBTSportBetting
One of the big surprises of this early NBA season has been the Portland Trailblazers defense. Last season they ranked 21st in the NBA with a 107.8 Defensive Rating.
Thus far this year they have been limiting threes much better and currently sit at a 100.3 Defensive Rating, fourth in the NBA. If they can hang on to that sort of improvement, this team might actually make it out of the first round of the playoffs. There is a lot of basketball left, but what we've seen so far has been really impressive.
Another interesting story has been the Oklahoma City Thunder. This team has been a mess at times, falling in to bad habits and they are 10-12 because of it. Despite that, they have a positive point differential and are actually third in Defensive Rating. There are big questions if they will figure out a brand of team basketball on offense, but if they ever do: look out.
Notable Upcoming Bets:
NBA Betting Tips:
Tonight's game against the Thunder is a scheduling nightmare for the Jazz and close to a scheduled loss. They played the Wizards at home last night and then flew out after the game to OKC, losing an hour in the flight. They now catch the Thunder who have a rest advantage and are in the midst of a five game home stand. This doesn't line up well for the Jazz before you consider that they might be without Rodney Hood tonight. Utah is a tough team, but we have to go with OKC -7 tonight.
Portland will face the Wizards on home court tonight in a game where the Wizards will still be without John Wall. This match-up is especially tough for Washington as the two excellent guards from each team match-up so well. You take out John Wall and suddenly Dame Lillard has free reign to do whatever he wants. That should be exactly how it goes down tonight as the Blazers -6 should roll.
NHL Betting Tips:
The Islanders offense has simply been amazing this year. They are first overall in goals per game at 3.73 and have been just killing teams on a night to night basis. Tonight they face the only other team that can really match them in terms of scoring, the Lighting, who are second in the NHL. This should be a great game to watch and we fully think the offenses are going to do what they do best. Over 6 incl OT/SO is a great play and will be really fun to see happen.
Our other game is two teams on complete opposite runs right now. The Red Wings have been a huge disappointment this year and are currently in the midst of a seven game losing streak. Their last loss may have been the worst as they fell 10-1 to the Habs. Terrible. They face the high flying Jets who are 9-2-1 over their past twelve and just doing everything right. The best play here is clearly the Jets -130 and I'm surprised that number is so low.
Follow @SBTSportBetting