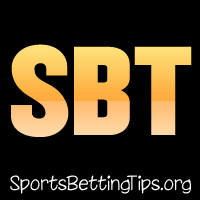 Follow @SBTSportBetting
WE HAD A WINNING NIGHT!!!!!!!!
Boy do those feel good. It's been more losses than wins the past couple of weeks so excuse us if we break out the champagne for those winning nights ha.
We had the Golden State Warriors -10 and it won't surprise us if we end up riding them for awhile. With Curry back they look motivated and out for blood and they blew the Atlanta Hawks away 128-111.
It was a fun night of basketball as the Raptors were surprised by the Nuggets and lost 103-106 at home. Vins system felt the Nuggets would cover that -6.5 spread and they did more than that as they won outright. A lot of upset gamblers out there today I expect who had backed the Raptors. Hard not to at home with that spread.
Pretty sure I will blindly back the Raptors to bounce back strong. There are five games on the board alas Raptors and Warriors are not amongst them.
The Bulls look to end their 6 game losing streak as they head to Indiana. The Suns are on a 5 game losing streak as well and host the .500 Sacramento Kings.
Biggest favourites for the night are the Utah Jazz and Indiana Pacers both at 8.5. Highest scoring game of the night is expected to be Kings vs Suns at 223.5.
Mavericks vs Blazers Betting Tips:
The Mavericks are -1 and that seems like a crazy low line.
Honestly as soon as this I saw this line this one jumped out at me. I feel Mavs are a strong enough team here and this is just a nice little pick for value.
Blazers aren't a great road team and can't be counted on. Mavs are an excellent home team.
Mavs are of course still missing Luka Doncic but look at Dennis Smith – the boy chipped his tooth against the Clippers but came back into the game and played to its conclusion. Although I am hearing that Doncic might be back which will be huge.
I love that sort of stuff – it shows a lot of fight and it's the type of thing that really helps a team bond. Mavs are really looking up for it and I absolutely loved their performance against the Clippers. They wanted to win that one bad and this is a team that has some real impressive performances lately.
The only real negative is Damian Lillard is warming up. He had an excellent performance last time out but I've got to think the Mavs are able to handle them. Both teams are pretty even in regard to 3 pointers and I feel the Mavs are slightly better in most other areas.
Mavs -1
Follow @SBTSportBetting