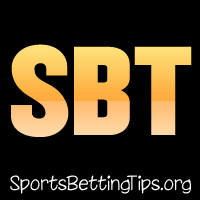 Follow @SBTSportBetting
It was a 1-1 night with the betting tips last night.
Despite being on the road, we took the Cavs -8.5 against the Bulls. Vin said it yesterday – we were very surprised this one wasn't double digits.
The Cavaliers made it 12 wins in a row as they dominated the Chicago Bulls from start to finish. They easily covered the point spread there with a 113-91 victory.
Our loss was with the Timberwolves -3 vs the Grizzlies. This was a tight game that could have went either way so even though it lost, it wasn't the worst call in the world.
It's Tuesday, December 5th 2017 and there are three games on the board.
The Raptors hope to extend their winning streak to 4 while the Suns hope to carry momentum from last nights big game against Philly as those two meet up in Toronto.
The Thunder hope to get a run going – they have 2 wins in a row now – as they take on the Jazz.
And both the Blazers and Washington hope to turn things around as they come into this one on the back of losses.
Let's get to it:
Raptors vs Suns Betting Tips:
A well rested Raptors at home? No surprise it's a 13.5 point line.
It's been a tough schedule for the Raptors but they are making the most of their home games. After tonight they won't be at home until December 15th so they'll want to make the most of this one.
They're just incredible at home and although they aren't usually good for covering a point spread this big I'm going to back them here.
It's the final game of a 6 game road trip for the Suns and while we've seen some effort from them – notable the wins over the 76ers and the Bulls – I just think they're going to be focused on wrapping it up and they won't be able to stay the course here.
I'm taking Raptors -13.5 tonight.
Follow @SBTSportBetting