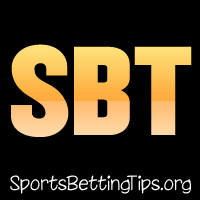 Follow @SBTSportBetting
It was a disappointing 0-1 last night as we lost by half a point.
I'm never a big fan of the double digit point spreads and I had a couple of concerns about the Raptors bench health but I thought they were still good for it. They came close but they only won by 13 and we had 13.5.
Ugh.
Worst thing about that is when you watch the highlights and you see every free throw and every missed shot and just keep kicking yourself thinking man just one of those and it's a win.
Oh well that's basketball and I can't complain. We'll be on the other side of those half points enough for it to balance out.
Let's get to tonights tips:
Pacers vs Bulls Betting Tips:
I really liked what I saw from the pacers in their games against the Knicks. The Knicks were without Porzingis and Hardaway and that could have led to compacency but it didn't – the Pacers got a solid 115-97 win to remain above .500.
They're looking confident and focused and I like them to continue that tonight against the Chicago Bulls. Pacers are at home an they've did very well there.
Bulls…I think after the losses to the Suns, Nuggets and Kings they're going to be disillusioned. Those 3 were fairly tight especially the latter two and the Cavs ran roughshod all over them.
I'm on Pacers -9.5.
Knicks vs Grizzlies Betting Tips:
The home/road split is too much for me to ignore here especially with Porzingis apparently returning tonight.
I don't believe it's 100% that Porzingis is returning but regardless if he is or not they've still performed well and I think they can take the Grizzlies. Memphis believe they're turning the corner but I think not. Really until they can start to prove they can win games – especially expected close games like this – we've got to fade them when given a spread like this.
I'm going with Knicks -2
Warriors vs Hornets Betting Tips:
Warriors without Curry. Sounds good to me. When a player – a key player like Curry – is injured and out, you often see a team band together the first game without him.
Warriors -5 is my final play of the day.
Follow @SBTSportBetting