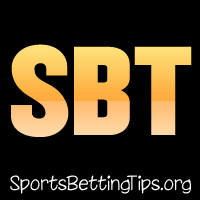 Follow @SBTSportBetting
It was a 2-1 night last night with the NBA Tips.
Our loss was with the Pacers vs Bulls and that one was really over after the first half. The Bulls had a tremendous first half performance and you just knew we weren't going to cover the spread. Have to feel bad for Chicago as they ended up losing the game
We won with the Warriors over Charlotte and we knew that one would come in. 5 points was a silly low line on that one. I'll be looking at fading the Warriors soon I think though. I just knew they'd band together well with the absence of Curry but going forward you see a team like that start to struggle a little bit.
"Fade the Warriors". There's a sentence I didn't think I'd say this season.
Our other win was the Knicks -2 over the Grizzlies and that was a nice easy one. Knicks took control of the game in the 2nd and 3rd and that was all she wrote. Great performance from the Knicks who move to .500 for the season with that win.
Quieter night in the NBA tonight with 4 games as is per usual for Thursday. The streaking Rockets hope to make it 8 in a row as they visit the Jazz. Thunder vs Nets should be an interesting one and the Lakers hope to turn their fortunes around as they go up against the 76ers.
Let's see what we got tonight:
Wizards vs Suns Betting Tips:
The loss of Devin Booker is absolutely crushing for the Phoenix Suns. It's seriously going to hurt their offense.
Now I went with the Warriors with Curry out but I don't have the same strong feeling about the Suns.
The inconsistent Washington Wizards would love to get a run going and are coming off that great victory over the Blazers. I think the Suns heads will go down here.
Wizards have got things going a bit better with Wall out and I think Frazier is coming into his own.
Wizards -7 is my only play today.
Follow @SBTSportBetting