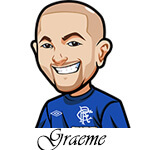 Follow @SBTSportBetting
England take on Colombia in the knockout stages of the World Cup with the winner facing off against the winner of Sweden vs Switzerland.
England scraped a victory over Tunisia in injury time then thumped Panama. They then lost to Belgium 1-0 in a game many felt they "won" simply due to avoiding the blood bath at the other side of the knockout stages. While Colombia are no pushover I can certainly agree with that sentiment.
Colombia won 2 and lost 1 in their road to the knockout stages. They were down to 10 men against Japan and lost in a fiery game where they played very positively but couldn't seem to figure out how to tactically resolve the one man disadvantage. They turned things around with a great 3-0 win over Poland, following that up with a 1-0 win over Senegal to put them through.
England vs Colombia Betting Odds:
England To Win: 2.10
Colombia To Win: 4.00
Draw: 3.30
At 2.60 odds I am backing over 2.5 goals. Read my reasoning and analysis of England vs Colombia below or bet that at
https://www.Bovada.lv
(Odds on this page are correct as of 2018/06/29 11:28:15 AM EST but are subject to change)
England Analysis:
The quality of England is still hard to judge. They deserved the win over Tunisia sure but it took an injury time miracle goal. They thumped Panama but Panama are bad and the game against Belgium was one where a loss was long term probably better than the win.
As always England have the quality but that hasn't helped them in the knockout stages in the last few world cups. The difference though may be the natural goalscoring ability of Harry Kane.
Colombia Analysis:
Colombia responded from losing in the initial group game in excellent fashion and look pretty damn good. Rodriguez picked up an injury which isn't good.
Similar to England they are hard to judge. Tactically they struggled against Japan when being reduced to 10 men. They looked incredible versus Poland but they seemed a bit unsure against Senegal.
England vs Colombia Betting Tips:
This is the one I am looking forward to most. England generally play with a very open style and I am not impressed with them defensively thus far. The Rodriguez injury does suck however. I think the Colombians are good for a goal in this one but England have Kane so are probably good for two.
I think England win but I am loving 2.60 odds on over 2.5 goals. I feel good value there despite the knockout stages often seeing defensive performances. It just takes 1 goal to turn it on its head so I'll bet 3u on over 2.5 goals. Bet that at https://www.Bovada.lv.
Follow @SBTSportBetting