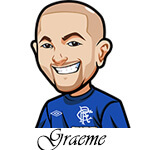 Follow @SBTSportBetting


[Get Exclusive Tips on our Patreon, Ad-Free
]
Welcome to the return of regular soccer tips here on SBT & Patreon.
Quick intro – I did soccer tips last year on SportsBettingTips.org. I primarily focused on the EPL and with a more Daily Fantasy Sports perspective. During that process, I actually WON a tournament, and $10,000 in the process:

Now this is not me trying to give an example of my expertise or anything like that. To be frank, I was lucky as all hell as a completely meaningless 95th minute goal by Crystal Palace (they lost 2-1) killed Aston Villa's clean sheet, and boosted me from like 11th to 1st.
However by god am I proud of that one and love to share it off whenever I can. Plus I know it irks Vin, who plays DFS a LOT more than me.
Prior to posting betting tips on there, I ran BetSoccer.ca from 2018 through 2021. I ended up with a 549-703 record, for 54.44u profit. I would do daily tips posts covering everything on there. From Millwall vs Blackbutn to UWI Pelicans vs Harbour View to Al Qadisiya vs Al Ittihad.
It was a lot of stats based picks and it was a lot of fun. However that site wore me out trying to do that during the COVID era. First from daily soccer games to practically nothing for months. Then my stats based picks for leagues outside the major leagues were very difficult to do as I had no bloody idea about lineups and all that.
I'm hoping to get back to that here on Patreon with daily soccer tips, much like Vin does the MLB tips daily.
However, August is a bit of a shitshow for me. G. Plus a lot of the main leagues are just starting up, and I much prefer stats based picks.
So for the month of August and early into September, I'll only do EPL picks with that whole DFS perspective to it and a more casual look. Then around middle of September, I'll get in the routine of soccer betting tips hopefully at least 5 times per week and that's when it will be serious, as it'll all be primarily based on stats and metrics.
With all that said, we've got EPL action this weekend so let's look at it. I feel rather rusty I must say. I think confidence levels will be 0.5u, 1u and 2u.
Crystal Palace vs Arsenal: A London derby to kick things off. We saw these two face off in April, and Palace battered them 3-0. Viera did an excellent job last year and looked solid in friendlies. Arsenal however also look good. Jesus looks ready to rock. Palace have some real goalkeeping injuries right now. Palace should probably line up with Ayew, Zaha and Edouard and I think can contribute goals. I'm going with 1u on Both Teams to Score at 2.00 odds.

---
(The below four games are all on Draftkings Season Kickoff and will have a primarily Draftkings perspective)

Leeds vs Wolves: Betting wise, neither team really inspires me too much. Looking at all of the Draftkings linesups, I think Leeds are the best team to back if you are looking for a clean sheet.
Newcastle vs Notts Forest: I have to say that I've been impressed with the transfer market moves from Forest. I don't think you can rule them completely out here. I do think Newcastle squeak it, but the odds represent that fairly well. No bet for me on this one. Draftkings wise, I feel like Saint-Maximin is a good pickup.
Spurs vs Southampton: Spurs had a solid final run in and will be looking to keep going here. Southampton are no pushover though. Betting wise, Spurs are not worth betting and the handicap is risky. Richarlison is out, Skipp is out, BIssouma may not play. No bets here. Draftkings wise, I think you should look at some Spurs players to get offensive points.
Also as a Rangers homer, my god I want to pick Aribo here if he starts.
---
Everton vs Chelsea: Everton were hit with the bad news that Calvert-Lewin is out. Chelsea have made a few changes. They'll be missing Lukaku of course but I think Sterling will fit in well here and has a lot to prove. Honestly I feel like Chelsea are ripe for taking points from here, but not sure if Lampard has what it takes. They really didn't light it up in the transfer market. Tight game, and I'd lean Everton or Draw but no bet.
Depending on how my weekend goes – I'll hopefully be back for Sundays games. But looking at it, I'm not too sure I like anything.
Follow @SBTSportBetting