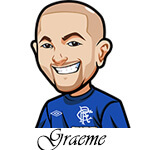 Follow @SBTSportBetting
The Formula 1 Mexican Grand Prix takes place this weekend at the Hermanos Rodriguez. It was here in 1986-1992 then took a 2 decade absense before returning in 2015.
In the two years that it has been held here, Nico Rosberg won in 2015 and Lewis Hamilton won last year.
Rosberg had pole when he won it and he really dominated the circuit with two of the fastest free practice sessions. Hamilton came 2nd there but Hamilton had already won the Drivers Championship by that point so it was no biggie for him. Bottas came 3rd in that one.
Last year Hamilton had more riding on it as he had to win to keep pace with Rosberg and he did so. Nico came 2nd there. Verstappen and Vettel were stripped out of third place podium finishes when they got penalised post-race which sucked for them.
Hamilton won that race from pole onwards with Rosberg 2nd.
For this one Lewis hasn't won the Drivers Championship yet but you have to assume he will do it this race. He'll most likely take it easy I don't think he cares too much about winning it in style – he'd just prefer wrapping it up.
The track limit debate has reared its ugly head again for this one.
Here's my thoughts for this one:
Mexican Grand Prix Winner:
I'm going to take Sebastian Vettel to win the Mexican Grand Prix. Like I said above I think Hamilton will cruise in this one and not risk anything. He'll be happy just with securing the Drivers championship meanwhile Vettel will want to win out of pride. We've seen his ability a lot this season too.
Points Finish: Vandoorne
Last year the top ten cars were made up of 5 constructors and that says a lot – this is a circuit where the driver has a limited effect. Vandoorne is no Alonso but he's been improving and I like him to get a finish in the points at the Mexican Grand Prix.
Long Shot Bet:
Going with Verstappen for the fastest lap. Ricciardo picked it up with Red Bull last year and I feel the car has the pace to do it again. It can come down to timing or a driver wanting a grand slam but I think Verstappen is a solid bet here and has a good chance to take it.
Follow @SBTSportBetting