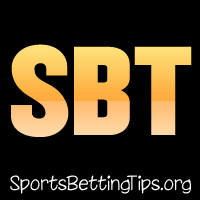 Follow @SBTSportBetting
It wasn't a good night last night with the NBA Tips unfortunately. Pity as I was feeling pretty good after the tips write-up as well.
We had the Pacers +13.5 against the Thunder. That was one where Oklahoma City just kept chugging along and Melo and Westbrook stepped up big for them. Thunder win by 18 points overall. I'd said yesterday George wasn't fitting in too well yet and that continued last night – but Westbrook and Melo more than made up for it.
Annoying to have a good read about something like that but then have it go tits up regardless.
The Mavericks came out hot against the Grizzlies and even though the next 3 quarters were what we expected – a close battle – Gasol & co couldn't pull back that big lead that the Mavs got early on in the game.
The one that really peeved us off though was the Rockets -3. We were excited for that one as we felt it was a mis match but man – it just didn't happen. Have to feel bad for the 76ers actually just for losing that one as that musta been a brutal feeling.
Let's hope for a better night tonight. With only 5 games it's allowed us to really analyze them that much more.
Celtics vs Bucks Betting Tips:
Maybe I'm a sucker but I have to take the Bucks -4 tonight. They're playing at their old home – the MECCA. It's a one night only sort of thing and Brogdon is also apparently playing tonight which is nice.
They beat the Celtics to open their season and while the Celtics are making some good adjustments I'm not quite sold on them yet.
I hope they don't pull a Milwaukee and ruin the party tonight. Just can't see them stopping the Greek Freak.
Clippers vs Blazers Betting Tips:
The Clippers have an issue with depth at the moment and they'll be fun to bet on the 2nd leg of back to backs. Not that this is one tonight but they did have to play a lot on Tuesday night and they'll be feeling it still I think.
The Blazers are solid throughout and I like the Blazers to really push the Clippers all over the court here. They all seem to be producing and although the Clippers have been dominant in the Blazers with 10 wins in the last 14 meetings, I like that to remain 10 wins in 15 meetings after tonight.
I'm loving everything right now about the Blazers and I like Ed Davis as well – he's been performing very well and I'm going with Blazers -2.5.
Kings vs Pelicans Betting Tips:
We lost with the Pelicans the other night when Davis went out injured. HHe's not playing again tonight so I'm going to go with Kings +2.5.
The Kings have had some tough losses but I see them matching the Pelicans here and playing a lot better. They were unlucky against the Suns but seemed to be clicking very well.
Follow @SBTSportBetting