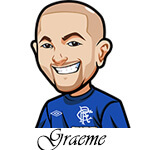 Follow @SBTSportBetting


[Get Exclusive Tips on our Patreon, Ad-Free
]
This week, the Formula 1 hits up Monaco for the prestigious Monaco Grand Prix.
It's quite a tricky race where overtaking is not something that often happens so it makes the qualifying results that much more important and they can be a huge factor.
What's also interesting is just how big this one is for Lewis Hamilton. The man needs a win and he's going up against Nico Rosberg of course, who has won the last 3 Monaco Grand Prix and is on an absolute tear. You have to wonder if anything can stop Rosberg this season. Anything that COULD go his way DOES it seems, while the opposite happens for Hamilton.
However I'm going to take Lewis Hamilton to win. What can I say but I believe in the guy. I think he is due and he's also had some unlucky performances here previously – dirt in the eye in one race, a poorly planned pit stop in the other. Hamilton has the capabilities to win and I'm going to be backing him this time out.
We usually do a long shot bet and unfortunately waiting until Friday for the tips messed us up here because I'm on Daniel Ricciardo for the fastest lap. When I placed the bet on Wednesday he was a whopping 7/1 however after his incredible pace at practises, 0.606 seconds faster than Mr. Hamilton, his odds have dropped to 10/3. Either way he's probably worth backing still. In Monaco, safety cars are very likely to be out there at some point, and the quickest lap is most likely down to which one of the quality cars goes into the pits last. Ricciardo has a solid chassis and the only issue so far has been the engine.
I'm also on Sergio Perez to finish in the points. I like the way they've handled things before and I think they will get solid track position and get in the points with relative ease.
My final betting prediction for the Monaco Grand Prix is for Fernando Alonso to finish in the Top 6. We've heard it time and time again from McLaren this season – that they have the best, or one of the best, chassis in the entire F1. Well – here you go McLaren – this is where you step up and prove it. Looking at both Alonso and Button we've got to lean towards Fernando here. The man has just been slightly better than Button this season.
It's one of the biggest races of the Formula 1 season – the Monaco Grand Prix.
It takes place at the Circuit de Monaco and first took place in 1929. Ayrton Senna has the most wins at the Monaco Grand Prix with 6 wins however Nico Rosberg has always had impressive form here. Rosberg has now won at the Monaco Grand Prix 3 times in a row.
That would make it all the sweeter if Lewis Hamilton could steal a victory here. Hamilton hasn't won here since 2008. Of course some of them aren't without controversy. There was an extremely poor pit call last year which cost Hamilton the lead and they had all but handled the win to Rosberg.
In 2014 Hamilton actually got something in his eye and had to slow down with just a few laps to go and that cost him any chance of beating Rosberg.
Let's get to the F1 Monaco Grand Prix Betting Tips:
F1 Monaco Grand Prix Winner: Lewis Hamilton
Seeking his first win of the season despite 3 pole positions – I think Hamilton will take it this time around. Rosberg has been in solid form of course with 4 wins but a lot of things have went his way. Hamiltons had some bad luck and while I don't like to bet on "somebody being due" I truly believe Hamilton is due here and will be able to pick up his first win of the season, and second win in Monaco.
F1 Monaco Grand Prix Top 6 Finish: Fernando Alonso
One thing we've heard all season is that McLaren have the best chassis in the field – it's something they repeat over and over. Well – this is the time for them to prove it and this race is perfect for it. We're going to be taking Fernando Alonso over his teammate Button this time around. Both drivers of course have won here before but we feel driving wise, Alonso just has a solid advantage over his team-mate this year.
F1 Monaco Grand Prix Points Finish: Sergio Perez
We're going to take Sergio Perez to finish in the points. We think Force India will finish just outside the top 10, run long and then get track position. They've done it before to great effect and at the Monaco Grand Prix you really can't overtake.
F1 Monaco Grand Prix Long Shot Bet:
Every race we have a long shot bet, and this weeks long shot bet will be Daniel Ricciardo for the fastest lap. We talked about chassis before and this is another good chassic that is usually let down by the engine. Safety cars are a high possibility this race and we think there's a very good chance that the fastest lap will come down to which one of the top cars pits last.
Follow @SBTSportBetting