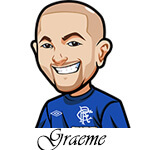 Follow @SBTSportBetting


[Get Exclusive Tips on our Patreon, Ad-Free
]
So a bit of an issue with the top team goalscorer betting tips – there are three countries who currently don't have odds yet. Albania, Romania and Switzerland.
Hopefully that changes and we'll be able to include them before the tournament begins but if you're sitting there wondering where the heck their betting tips are – they aren't available as of this writing so that's why.
And of course just a reminder we have covered other countries too but are breaking it up.
Here's the links to the other top team goalscorer betting tips:
Let's get on with this edition:
Top Team Goalscorer Betting Tips: Turkey
Graeme: The Turks made it in by being the best first placed team. They came 3rd in Group A above the Netherlands with 14 goals in 10 games. The star was burak Yilmaz with 4 goals followed by Selcuk Inan at 3 goals. While he didn't score any in qualifying, I think this could be a break out tournament for Cenk Tosun and will be taking him at 9/2 odds.
Fraser: I have decided to go with Selcuk Inan at 10/1 for Turkey's top goalscorer. He hit 3 during qualifying, but also has 14 for Galatasaray this season which is impressive from midfield. His main rival is Burak Yilmaz who scored 6 goals but he has moved over to China to play his football and it may hinder his performances here.
Top Team Goalscorer Betting Tips: Ukraine
Graeme: Ukraine made it here after beating Slovenia in the playoffs. Andriy Yarmolenko scored the two key goals to help them progress. He was also their top scorer at 4 goals. Next was Artem Kravets at 3. However Yarmolenko did get a hat trick against Luxembourg that made up 3 of his 4 goals so he wasn't consistent with the goalscoring. Ukraine failed to score against Slovakia and Spain over 360 minutes of football, and that's enough for me to tip No Ukraine Goalscorer at 20/1.
Fraser: A feel good story for a Ukrainian? Thats what I'm going for here. Artem Kravets was seen as the successor to Andrej Shevchenko but injuries cost him a lot of game time in the past. He came back with a great 2014-15 season from Dynamo Kiev with 19 goals in 41 games. While he didn't have the best season on loan to Stuttgart, he managed 3 goals in qualifying and I will be backing him at 7/1
Top Team Goalscorer Betting Tips: Wales
Graeme: Wales played a lot of tight games in qualifying and scored just 11 goals in 10 games. Their defensive record saw them through with 4 goals in 10. Bale scored 7 of those goals. At a price of 4/5 he's almost unbettable with No Wales Goalscorer at 14/1 tempting. Their group is Slovakia, Russia and England. I think Wales score at least once so I'm taking Bale and I think 4/5 isnt that'd bad odds considering.
Fraser: Wales have qualified for their first ever European Championship, and first international tournament since 1958. They didn't score many in qualifying, only the 11, but star man Gareth Bale managed to bag 7 of them. Looking at the odds for main guys in one men team (Lewnadowski and Ronaldo (8/13 and 4/9 respectively)), the 4/5 on offer for Bale is insane. Could possibly be the easiest money of the whole tournament and I can't look anyplace else but Bale.
Top Team Goalscorer Betting Tips: Czech Republic
Graeme: The Czechs had quite the campaign season with 19 goals scored and 14 conceded. Their goals were fairly spread about although Borek Dockal had the most at 4 and after that it was 3 players at 2 and then everyone else at 1. The price of Dockal makes this a relatively easy bet for the midfielder.
Fraser; Looking at the Czechs and this could be wide open. The top two in the betting are a pair of strikers that only scored once each in qualifying, where at 7/1 Borek Dockal scored 4 from midfield. This is a big game player who scores important goals. Three of the goals in qualification were the first goal and his 4th was the winner in a 2-1 victory over Turkey. So goals v fellow qualifiers Turkey and Iceland, plus another v Holland means I'm on Dockal at 7/1.
Top Team Goalscorer Betting Tips: Spain
Graeme: Group C's runaway winners saw Paco Alcacer as the hero with 5 goals then David Silva on 3. However despite his international form, Alcacer struggled domestically and did not make the team. An extremely tough one here – but I'm goint to place my bets on Aritz Aduriz. His domestic form has been excellent and he is a goalscorer wherever he goes. With the national team putting faith in him finally I think he will prove them right. Very close go going with Silva though and may throw a small bit on him due to his proven goalscoring ability and the odds.
Fraser: Very tough to pick a winner here with the top scorer in qualifying, Paco Alcacer not making the squad, nor Diego Costa. Alvaro Morata will probably be the main striker but he only has one international goal. If Fabregas plays further up field he could be the main goal there, but that's still an if. So instead I'm going to jump on 7/1 shot David Silva, to add to the 3 goals he got in qualifying.
Top Team Goalscorer Betting Tips: Sweden
Graeme: 15 goals in qualifying in the group stage with 8 by Zlatan. At 4/9 I want to say we can't bet him but uh yeah it's Zlatan. I've sat here looking at everyone else and the contenders and the previous tournaments Sweden have been in and if you're gonna bet anyone, bet Zlatan. If the odds are too high for you – burn your money on John Guidetti who is coming off a decent season at Celta Vigo. But have to go with Zlatan.
Fraser:This may be the easiest pick of the who tournament. Eleven goals in qualifying, the only world class player in the squad, wanted by all the top clubs this summer. Yes, I'll be sticking my money on John Guidetti…only kidding, I'm going for Ibrahimovic at 4/9
Follow @SBTSportBetting