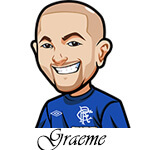 Follow @SBTSportBetting


[Get Exclusive Tips on our Patreon, Ad-Free
]
Hi guys,
I've got two free F1 betting tips for you, and two available at our Patreon. Vin is on a hot streak over there at the moment with a 5-1 day in MLB and 2-0 in NBA yesterday. 2-1 in MLB at the moment.
In the F1 Miami two weeks ago, I went 2-1 for 5.75u profit. Hoping for more this week.
This week in Formula 1 we have the Spanish Grand Prix. Looks like it's going to be a hot one there. Just hope they treat the fans better than the bastards at Sevilla did for the Europa League Final.
Max Verstappen looks to come in and win his third race in a row. Any race he has actually finished, he has won. Not a great look for Ferrari.
This week was an interesting one. I actually debated doing my betting tips prior to qualifying. Get them in there nice and early ya know? Well I'm very glad I didn't as one of my betting tips would likely have been both Aston Martins to get in the points. After the way qualifying went? Ehhhh. Not liking that one as much!
Let's get to the betting tips:
Winning Car:

Virtual Safety Car: Yes at 1.83 odds.
We're getting a good price on the VSC again this time, so I gotta back it. They keep looking to use it this season. It's their go to and we saw it again in Miami. I like backing it here.
_______ to beat _________:

Speculative Bet: Haas Both Cars Point Finish at 2.62.
Oh man I hate doing this one but after seeing how Haas performed in qualifying, I gotta. Honestly in my early notes I was eyeing up the odds for them not to be in a points finish due to Mick. But I liked what I saw from them. I liked the tweet from Tobi Grüner where he said even the engineers were surprised. Like yeah that's not a good thing ha. They should NOT be surprised, and now I'm picturing the car just taking off into outer space or something after a few laps.
Anyway yeah they rang in the changes, would love to see Mick get a points finish here to get some confidence. Long as they don't do anything dumb I think they should be able to ease into the points finish and I'm hoping for a nice stable drive.
Norris of course didn't get the clean lap in and he will be right behind Mick so it's a big concern. Hence the word speculative 🙂
Follow @SBTSportBetting