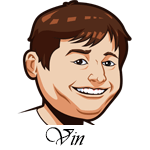 A 2-1 record last night.
The Jazz continued their hot run with a big run last night with a dominating win over the Celtics. Boston won the first quarter 27-24 and then the Jazz just ran away with it, winning every quarter the rest of the way. Donovan Mitchell had a big game with 36 points.
We also took the 76ers to end the Kings good run and that's exactly what happened. This one was close throughout then the Sixers went crazy in the fourth quarter, 32-20, to win by eight. That's just a veteran team who knows how to get it done versus a young team still figuring it out. Joel Embiid had a big game with 25 points and 17 rebounds.
I do feel a bit betrayed by the loss with the Pelicans as there were players that I read as being on the injured list that ended up playing and performing. That said, I probably should've just laid the points as the Pelicans went to town last night. Can't win 'em all.
Best Odds for NBA:
Atlanta Hawks at Dallas Mavericks Betting Tips:
The battle between Trae Young and Luka Doncic will always be an interesting watch and this one looks like it could be a good one. The Mavericks have salvaged their season by winning three of their past four after things really looking like they were going to go completely off the rails.
These two teams played a week ago with the Mavs winning 122-116, one of those wins that helped to salvage things. Now they meet up again in Dallas with the game on national television.
I'm looking for a final score to be around that level. The Mavericks are a bottom-five defense while the Hawks are bottom-12. They are going to give up huge points on both sides and I think they'll easy hit this over.
Indiana Pacers at Brooklyn Nets Betting Tips:
The Nets will be without Kevin Durant until Friday and this will be their second half of a back-to-back tonight. They dropped a game to the Pistons yesterday and now face a tougher match-up in the Pacers.
Pacers are in a bad spot right now as they have lost five of their last six games. They've been a leaky defense during this run and now they face this team. Even without Durant, I am expecting a high paced, high scoring game.
The total here is set kind of low at 235. That doesn't seem low, but the Nets have just put up huge offensive numbers all season and their defense is one of the worst in the league. Kevin Durant is probably their best defender and without him, the total should stay high. I am all over the over on this one.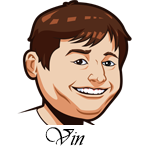 Hey guys.
I spend countless hours per week running this website with Graeme and writing our winning MLB, NBA etc tips. We do this free and don't earn a dime from the site.
However it is a lot of work and to continue we need your support. If you want to show your appreciation for our work or even just a thank you for winning tips, please donate some cash to at least cover our
beer money
! Thanks! Your donations will keep our tips free!
Milwaukee Bucks at Phoenix Suns Betting Tips:
The Bucks are rolling right now with five straight wins, but they are on a rough run right now as this will be their fourth game in six nights. They are coming off a win at Denver which we know how hard can be for the road team. That said, their injury report is clean and they've covered the spread in all five wins.
The Suns are playing their third game in four nights and have a much uglier injury report with Chris Paul and Jae Crowder both listed as questionable. I wouldn't be surprised if either plays, but they are undoubtedly in worse shape.
It's probably a wash for these two teams schedule-wise so we have to just look at who is playing and I think the Bucks are just much better. They've made some adjustments to their defense that are starting to pay off and I think they can continue their hot run here.
Best Sportsbook To Bet NBA:
Register an Account.
All betting odds and props will now be viewable under the event listing.
You can deposit to BetOnline via over 20 different options such as credit card.