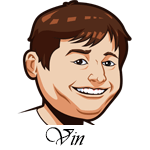 Follow @SBTSportBetting
A 2-0 record last night.
We got the win last night in both of our games. The big win was the Toronto Raptors beating the Indiana Pacers by a score of 127-81. The Pacers only scored 12 points in the first quarter and that's was all she wrote. The Raptors dominated every part of this game and were able to give their starters some rest late.
Our other pick was the Pelicans over the Warriors and they got it done on the road to continue their strong play. Zion Williamson had a big game with 28 points and 7 rebounds. The Warriors actually lead at the end of the first half, but the second half was all Pelicans. Jrue Holliday had a big game as well with 23 points, 15 assists, and 7 rebounds.
A new week starts now so let's take a look at today's games.
Notable Upcoming Bets:
Atlanta Hawks at Philadelphia 76ers Betting Tips:
We talked about this over the weekend, but it bares repeating: the 76ers are the best home team in the NBA. They have a 26-2 record at home on the season and they haven't lose in Philly since before Christmas. Anything can happen in the NBA, but there is no way that they are going to lose here against the Hawks.
The Sixers are coming off of a loss and they lost to the Hawks on the road earlier this season. There is plenty of motivation for them to get the win here and they need it if they want a chance at some home court advantage in the first round.
Philly will be without Ben Simmons, but they are the rare team where that can be a good thing. Whenever they play without Simmons or Joel Embiid, it opens up the floor for the other one and they just seem to perform better. The Hawks are pretty weak up front too so I can see Embiid really feasting here.
New York Knicks at Houston Rockets Betting Tips:
The Houston Rockets ultra-small ball is working. Since adopting it, they are 7-2 with one of those losses coming without Russell Westbrook. In the games where they have been full strength, the Rockets have a 119.7 Offensive Rating and a 108.7 Defensive Rating. It's a small sample size, but they are crushing it right now and a match-up with the Knicks should be another chance for them to improve on those stats.
The Knicks are a sad state right now as they have failed to score 100 points in three of their past four games. I can see them scoring a bit more here possibly just do the pace of the game, but they don't have the shooting or the talent to keep up with Houston here.
I am tempted by this over as the Rockets have scored 115+ in seven of their past nine games, but I just don't trust that Knicks offense at all. We could see them score 80 and I wouldn't be surprised.
We're going to go with the big number, but I will post a warning: if Westbrook or Harden ends up scratched due to rest, stay away. I don't think that they will as this team is climbing the standings right now, but put this bet off as long as you can before making it. It's too big of a number to risk it.
Follow @SBTSportBetting