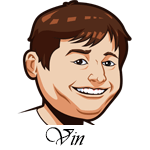 Follow @SBTSportBetting
A 1-1 record last night.
All good things have to come to an end and last night Damian Lillard's amazing run did. It was beyond to happen at some point so I can't be too upset about the loss, but they sure did lose in a spectacular fashion with a 127-99 final score. It just shows how thin of a margin for success that the Blazers have.
We got the win in last night's Bucks and Pelicans game as this one was everything that it was advertised to be. The battle between Zion Williamson and Giannis Antetokounmpo was fantastic and left us wanting more. The game was tied at the half, but the Bucks just exploded in the third quarter and got the easy cover for us. It ended up being a profitable night as we took the Bucks for 2 units.
Last night also featured a huge four-team trade that saw:
Houston gets Robert Covington, Jordan Bell
Atlanta gets Clint Capela, Nene
Denver gets Gerald Green, Noah Vonleh, Shabazz Napier, Keita Bates-Diop, Houston's 2020 first-round pick
Minnesota gets Malik Beasley, Juancho Hernangómez, Jarred Vanderbilt, Evan Turner, the Nets' 2020 first-round pick
A huge trade that could be the biggest we'll see this year. The Rockets gave up their center to acquire the best wing player that was available in this year's trade market in Robert Covington. They are basically going all-in on small ball as they make and are going to be playing five out. They are rumored to still be looking for another center.
The other big news of the day was the Knicks firing their team president Steve Mills. That makes New York open for business and Marcus Morris as one of the best trade targets out there. Mills had wanted to keep him, and his job, but that seems off the table now. While they again won't make the playoffs, the Knicks remain the world champion of dysfunction.
The trade deadline is still a day away so hopefully we see some more moves. For now, let's get to the games.
Notable Upcoming Bets:
Indiana Pacers at Toronto Raptors Betting Tips:
The Raptors are on fire right now, having won 11 straight games. They have moved up to second in the Eastern Conference and they are just a fun team to watch right now. Kyle Lowry, Fred VanVleet and Pascal Siakam are all playing amazing ball right now and they might have the best coach in the NBA.
While Indiana is a good team, we have seen some real growing pains from them as late. They are working Victor Oladipo back into the fold and that has been awkward at best. It's almost like they are a whole new team right now.
The Raptors are going for twelve straight and they have a great 18-7 record at home on the season. While the Pacers are just a 13-12 road team. The Raptors also have a big rest advantage in this one as they've been off the last two days. Sometimes you just have to ride the hot streak and we're sticking with the Raptors here to make it 13.
Follow @SBTSportBetting