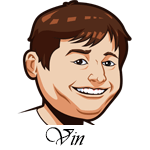 Follow @SBTSportBetting
The Raptors extended their winning streak to 12 last night, but they were unable to cover the spread so we didn't profit from it. They came out of the first half down 63-48 and things weren't looking very good, but as has happened all season, the starters played big minutes and this team got it done. Pascal Siakam had 25 poinits, Serge Ibaka had 30 points, and Kyle Lowry had 32 points, 10 assists and 8 rebounds.
The trade deadline is this afternoon and yesterday we saw some more moves take place. These are minor moves in terms of names, but they are good ones in terms of improving teams. A quick look at the moves:
Sacrameto traded Dewayne Dedmon and draft picks to Atlanta for Jabari Parker and Alex Len
Miami traded Justise Winslow to Memphis for Andre Iguodala
Golden State traded Glenn Robinson and Alec Burks to Philadelphia for draft considerations
The last two trades are the most interesting.
Andre Iguodala refused to play for the Grizzlies as he only wanted to be on a potential title contender and he got his wish here. I'm not sure how well Miami will do this year, but he is a big addition.
While Justise Winslow gets a fun player that should fit well alongside Ja Morant and company. That team is a ton of fun to watch and gets another player who can move the ball.
Philadelphia was many people's pick to make the Finals, but much like last year their bench has been a weakness. This move does a lot to shore that up and they didn't have to give much up to do that. Much like with Miami, I'm not sure it makes them better than Milwaukee, but I like that teams are trying to be.
We have a few hours left and Miami is worried to be after OKC's Danilo Gallinari. That would be a huge deadline for them. This league always seems to have a flurry of moves in the last 15 minutes of the deadline so stay stuned.
Notable Upcoming Bets:
New Orleans Pelicans at Chicago Bulls Betting Tips:
The Pelicans are coming off two straight games against the Bucks and the Rockets, two of the best teams in the NBA, and they have to be licking their lips at this match-up with the Bulls.
Chicago has been an okay defensive team and an awful offensive team this season. I really don't like their chances in this match-up as I would give the nod to New Orleans at nearly every position.
These two teams played earlier this season and the Pelicans won by fifteen points. I can easily see this game playing out the same way as the Pelicans are really starting to figure out who they are and who they can be.
Houston Rockets at Los Angeles Lakers Betting Tips:
The Lakers are one of the best defensive teams in the league, but the Rockets offense just hits different. The Rockets have gone over in five of their past seven games and those two games had totals much higher than this one.
These two teams played earlier this season in a game with a 124-115 final score and an over.
With the Rockets playing smaller these days, I am expecting the points to be high once again tonight. This is a great place to grab the over.
Bet Rockets/Lakers Over 234 points for 1 unit
Follow @SBTSportBetting