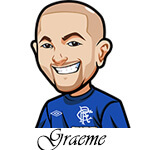 Follow @SBTSportBetting
Welcome to Wednesday, February 7th 2018.
In todays tips I'm going to run down the golf action for this week as well as the NHL and the NBA.
It's been a good year for me for golf so far with 4 cashes and 1 big winner with each cash coming in each week of the year so far. Basically I'm yet to have a week yet where I haven't at least had a cash.
Hope that form keeps coming.
I skipped last week here on SBT but hopefully you were all with me 2 weeks ago when I tipped Brittany Lincicome to win the LPGA tournament that week in the Bahamas.
That was a +2800 win and here's the betting slip for that one:

Let's get on with this weeks:
Golf Tips for February 7th, 2018:
Pebble Beach: I'm blindly backing Jordan Spieth to win for 1/2 unit. He's at 12/1 which is the right price for me considering his quality. If he is above 10/1 I believe it's always +EV to back him.
I'm also on 1/4 unit to win & E/W bets(which is a top 5 bet basically for the Americans) on Gary Woodland, Chesson Hadley and Phil Mickelson. Woodland is in red hot form, Phil always performs well here and Hadley is a golfer who is either really hot or really cold and is currently hot so let's go with it.
World Super 6: Fond memories of last year where I correctly picked the 50/1 winner. Here's the betting slip for that:

It's generally a crap shoot though due to stroke/match play. I've got 5 bets just for fun all for 1/4 unit to win & E/W on Brett Rumford(I have to!), Jason Scrivener, Wade Ormsby, Sean Crocker and Adrien Saddier.
Boca Raton Championship: 1/4 unit to win & E/W bet on Esteban Toledo and then 1/4 unit to win on David Toms & Scott McCarron.
NHL Tips for February 7th, 2018:
Leafs vs Predators: Whether or not Andersen plays I don't think matters – if he plays the team steps up for him and if he doesn't the team steps up regardless. Leafs at home and Preds without Forsberg? I'm taking Leafs to win.
Bruins vs Rangers: I was all set to go with the Rangers today then I saw the odds. Bruins are around 1.85 and seeing 1.90 including overtime/shootout. Just too tasty a price not to go with here. I'm taking Bruins to win.
Oilers vs Kings: The Oilers don't seem to care about making the playoffs but boy does McDavid care. Not sure he can do it by himself but I'm willing to back that one at 2.15 odds. McDavid to win.
NBA Tips for February 7th, 2018:
Heat +4.5: Just love the Heat when it comes to bouncing back especially after a loss to one of the really bad teams in the NBA. Despite the Rockets performances lately I like the Heat to step it up.
Pistons -8: Everyone is loving Griffin playing for the Pistons and the players are all performing better. I like them to keep it going against a tanking team.
Jazz -7.5: My favourite team to watch in the NBA at the moment and they are performing SICK.
Follow @SBTSportBetting