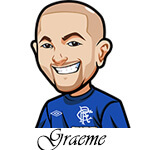 Follow @SBTSportBetting
Well it's been a very good formula 1 season for us so far, and we're hoping to see that continue this week with the 2016 Austrian Grand Prix.
We're hoping for a good finish too and somtehing to really spice things up – the European segment of F1 is a bit disappointing in terms of crowds etc. However there'll be a lot of buzz and a lot of interested eyes on this one with the British Grand Prix taking place next week.
The big question is whether Hamilton can get a big win here to put pressure on Nico. Rosberg has won the Austrian Grand Prix since it returned – in 2014 and 2015 so he'll be looking for the trifecta to match Alain Prosts record in Austria, as well as make it 5 wins in a row for Germans. Schumacher won it the 2 previous years before it left the F1 schedule for a decade.
I'm going to stay away from that one personally. I just don't feel very confident in picking either of them. I might throw a small bet on Rosberg simply because at 11/8 I believe there's a bit of value there. Hamilton seems to be struggling a bit with the pressure lately.
However for the Austria race I'm goin to focus on other markets. The first one is Sergio Perez for a Top 6 Finish. Perez managed to do that in 2014 in Austria and I'm banking on him doing it again. Force India have been doing pretty darn solid lately and I think they have what it takes for at least one of their drivers to get in the top 6. I'm going with Perez over Hulkenburg because I just think he's been that much better and that much more consistent. Hulkenburg is a bit erratic at the moment and his form doesn't look too great. Basically Perez is the more reliable Force India driver that I can rely on.
I'm also going to back Daniil Kyvat for a points finish. I've made a fair bit of cash this season already backing Torro Rosso in the points and I'm going to be hopefully making that money yet again. I mean their main challengers are McLaren who have already had issues battling Torro Rosso. You had in a track where raw HP is the name of the game – which Austria is – and you have to think McLaren are really going to stroggle and we'll see the best out of Torro Rosso. I'm liking Kyvat here.
Finally every race we do a long shot bet and this one is on Kimi Raikkonen for a podium finish. I know it's a long shot but he's been pushing Vettel in the points this season! With the second fastest car out there you have to figure there's a good little chance for Kimi. I don't think I'd be concerned about Red Bull – I think this track isn't going to be the best one for them.
Good luck with the F1 Betting and I'll be back with Silverstone betting tips next week.
This week, the Formula 1 heads to Austria where we have the Austrian Grand Prix.
The Austrian Grand Prix first began in 1963 and the most wins is just 3 – by the legendary Alain Prost. The Austran Grand Prix of course took a good 10 year break before being revived a couple of years ago.
Since then Nico Rosberg has made this race his bitch – with 2 wins out of 2 at the Red Bull Ring. It makes it 4 wins in a row for the Germans actually – Michael Schumacher was the last winner of it in 2002 and 2003.
Rosberg will be hoping to make it 3 out of 3. Hamilton has clawed back in the points race and in the driver standings, Nico Rosberg is at 141 while Lewis Hamilton is catching up at 117.
It's going to be quite an interesting race and one I'm looking forward to. With only two years of track data it does make it a bit tricky of course. I'm really curious to see how Hamilton responds after the odd time last race in Baku. Pressure is on Hamilton because a loss to Rosberg here is brutal.
Unfortunately the Austrian people don't seem to agree with my interest. It captures the fans in 2014 but last year was a rathe dismal attendance figure and we're hearing the same this year. Hopefully things turn around for Formula 1 in Europe.
Alright let's get to the F1 Austrian Grand Prix 2016 Betting Tips:
Top 6 Finish: Sergio Perez
We'll be hoping Perez repeats his performance in 2014 where he got a 6th place and get a Top 6 finish here. That's what I'm betting on anyway. I really like the run that Force India are on – and Perez is the most oustanding of the two drivers. The tyre choices have been interesting and point to the nice "one less stop" strategy for the Austrian Grand Prix. Choosing Perez over Hulkenburg because despite the 7/4 price on Nico he's been getting into some accidents lately, and just looks out of form.
Points Finish: Daniil Kyvat
Torro Rosso is always one you can bank on this season to hang in at the minor points. McLaren are their nearest challengers for that but they've tended to struggle over the season on tracks that require raw horse power – and that's exactly what the Austrian Grand Prix requires. I like Kyvat and his performences here previously even though he's not yet had a points finish.
Podium Finish: Kimi Raikkonen
This is our long shot bet at 4/1. Kimi has the second fastest car on the grid and he's pushed Vettel at points this season! That's amazing. I also don't think the Spielberg Circuit will suit the red bull and that Kimi should get in there.
Follow @SBTSportBetting