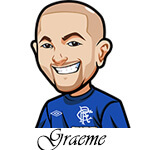 Follow @SBTSportBetting


[Get Exclusive Tips on our Patreon, Ad-Free
]
Well a big RIP to my Croatia to win the World Cup bet. It was a bit of a cagey affair until the penalty, then Argentina just went to town on them.
Two incredible goals, and the Argentina to win in 90 minutes betting tip came in with ease. Alas, the corners prop didn't come close to coming in with the way the game went.
In our last semi-final, we have France vs Morroco.
France vs Morocco Betting Tips:
First – although I backed Portugal to defeat Morocco in the quarter-final, that does not mean I disrespect Morocco or don't rate them. As a reminder, I backed Morocco against Spain in the Round of 16.
Unfortunately, going into this one my mindset is the same – that I believe France will be the better side, and able to break down Morocco.
A lot of what I wrote about Portugal vs Morocco applies to this one. Even after that game – I wasn't blown away with the Morocco defense at all. Well – I won't say "at all". But to me, that result was more on Portugal than it was in Morocco.
Especially the latter half of the game. Morocco seemed to be running on fumes, and were just inviting Portugal on. Yet Portugal could not do a bloody thing in the final third. And they were unlucky in that the odd time they did, a shot would go off target and the keeper also made a couple of solid saves.
I was quite surprised that Leão didn't start as that would have helped things I feel. Morocco stuck with the same two lines of defense that has worked in the past and Portugal didn't seem to have a clue how to deal with it.
BTW one thing I was really impressed with – Morocco would do more harder tackling up the pitch, but in the final third were a lot softer They only commited the one foul in the final third and that was out wide.
Morocco also show weakness at set pieces, and that's where France I think will be able to take advantage. Mr. Giroud will fancy a goal in this game.
A lot of talk is about Moroccos defense but their counter attack and the chances they create from it looked great. That's not a surprise honestly because Portugal have also looked weak to that, but it's worth pointing out they look dangerous from that.
Morocco have some players missing for this game. And they're going up against such a great offense. The ability of France to create chances has been fantastic. They can create from the center, but are also so dangerous down the flanks. Theo Hernandez in particular has been so good.
Defensively, France have generally been solid too. England did expose them though – playing through the middle is where they are a tad weak. We saw how Tunisia exposed that, and then England took advanced as well with Saka in the middle a lot. I'm not sure if Morocco really have that player. I guess Ziytech would be a big factor there.
End of the day – I've went intot his one with an open mind, knowing full well what I felt like betting, but wondering if I could be convinced otherwise. But my mindset is the same as the Portugal vs Morocco game – and hopefully, France continue to be as proficient as they have been.
The odds for things like France to qualify or win in 90 minutes are terrible. But you have to figure if France go up 1-0, then Morocco will have to push up and man – that won't be good for them.
So I feel like if you think France are able to win this in 90 minutes, it's well worth betting France -1.5 at 2.60.
Could be a case of "Fool Me Once". I thought Portugal could do the job, and I was wrong. I didn't think Spain could do the job, and I was correct. With Portugal though there were just so many weak passes, no solid buildup or ideas for the most part it felt. And even then, Morocco relied on a bit of luck to hang in there.
Patreon Exclusive Prop: It's related to corners. Click here for that
Follow @SBTSportBetting