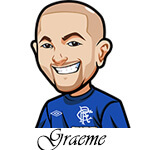 Yesterday I covered the Islanders vs Bruins Series via the advanced metrics.
Today I will cover the two series that actually begin today, which are Hurricanes vs Lightning, and Avalanche vs Golden Knights.
If you haven't read these before – I basically focus purely on the advanced metrics matchups between the two teams. I don't factor in much else and I recommend it more as a baseline for making picks.
Let's get to it:
Hurricanes vs Lightning Advanced Metrics Analysis:
My analysis was correct that the Predators would cause the Hurricanes problems. I said that Hurricanes -1.5 would be a popular bet but it was very risky. That proved to be the case although the Canes were able to cover it with that overtime win.
One issue with the advanced metrics analysis is only factoring in that. Based on the math, Panthers was the play over Lightning. The difference there was Stamkos and Kucherov both returning and giving Tampa a much needed boost. It was still a very tight series though.
Regular season, Hurricanes mostly dominated the Lightning. That's the Canes for ya. But it didn't matter results wise too much. Even at their best, Lightning still beat them in some of the games.
Basically that's enough for me – I'm quite happy to bet Tampa Bay Lightning To Win the Series. Essentially even when Canes dominate it doesn't mean they win. Meanwhile when Tampa are the better team they win.
Canada: Best Odds: at Bet365 – $200 in Bet Credits
USA: Best Odds: at Bovada – $750 Welcome Bonus
Everyone Else: Best Odds: at Bet365 – $200 in Bet Credits
(Odds correct as of 2021/05/29 10:31:27 PM EST but are subject to change.)
Avalanche vs Golden Knights Advanced Metrics Analysis:
The Colorado Avalanche were able to regain that pre-covid break form and absolutely destroyed the Blues. It was very impressive stuff.
I said that the Wild were great value against the Knights. While they were unable to win – an unfortunate Jonas Brodin inury was a factor – they were clearly the right play based on the odds. I personally bet Wild +1.5 for the series there and won.
This should be a hell of a series. Results were generally mixed. Avalanche were primarily the better team by the advanced metrics. Fleury helped the Knights a fair bit no surprise.
Honestly if the Avalanche play the way they have been – I think they're unstoppable. My pick to take it all. But looking at the advanced metrics, you can't count out the Knights.
I would take Knights +1.5 for this series.
Canada: Best Odds: at Bet365 – $200 in Bet Credits
USA: Best Odds: at Bovada – $750 Welcome Bonus
Everyone Else: Best Odds: at Bet365 – $200 in Bet Credits
(Odds correct as of 2021/05/29 10:31:27 PM EST but are subject to change.)