January 10th, 2017 Betting Tips: NBA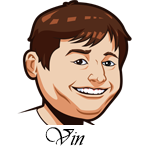 By
With the college football season now over with and the NFL playoffs not taking place until the weekend, we turn our attention to the NBA. There is a full slate of games tonight to capitalize on the lack of competition and get everyone set for what should be an exciting stretch run. There are some great match-ups tonight that we have tips for.
One of the biggest of the night is the Boston Celtics at the Toronto Raptors. These are two teams that currently hold the second and third seed in the Eastern Conference playoff picture and they should go at it hard tonight as both jockey for position. They played once earlier this season, a Toronto win in Boston, but Boston is a much improved team since then since they have gotten all their players healthy. This should be a good one.
There is also a pretty interesting game down in San Antonio as the Milwaukee Bucks face the Spurs. San Antonio should have this one in the bag (they are -10), but it will be an interesting sort of litmus test for the young Bucks to see where they are at in their development. They have the numbers of a top-10 NBA team, but the Spurs are actually a top-four team and it should be an interesting match-up.
#1 Sportsbook Online for Americans

Good deposit bonus, lot of unique bets & props. Excellent mobile & live betting.
NBA Betting Tips:
One of the hottest teams in the NBA right now is the Atlanta Hawks who have won six straight. They've done this mostly against lower seed teams, but they did have a win against the Spurs in there. They get a chance to pad their streak tonight as they face the Nets who are one of the worst teams in the NBA. This is a lot of points, but Atlanta is pretty locked in right now and it's worth the gamble. Hawks -7
The Raptors over coming off a loss Sunday against the Rockets, their second in a row and tonight will be their third game in four nights. They did have a day of rest yesterday, but Boston comes into this one after not playing since Saturday and they should have the fresher legs. These two teams match up pretty well and it should be a close game. Boston +4.5 feels like a lot of points based on where these teams stand and they have a good chance to win here. The Celtics are a good play tonight.
Milwaukee has lost two straight, but a deeper look at their numbers shows one of the best teams in the Eastern Conference. They are simply a young team that hasn't quite figured out how to close out games as they've lost many in the fourth quarter this season. One of those games like that was earlier this year against the Spurs as they led them in the fourth, but then ended up dropping the game 96-97. They are the type of long, athletic team that causes the Spurs trouble (think the Thunder in last year's playoffs) and I think they'll make a game of this. Spurs probably win, but it should be close. Bucks +10
#1 Sportsbook Online for Americans

Good deposit bonus, lot of unique bets & props. Excellent mobile & live betting.