January 18th, 2018 Betting Tips: NBA, NHL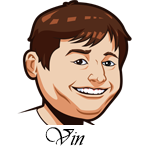 By
We are getting very close to the All-Star games for both the NHL and NBA. That means that teams are starting to lock in and play their best. The playoff races are suddenly more real and wins and losses start to really matter. This is the best time of the season.
We have quite a few picks to get into today so let's just get right into it.
#1 Sportsbook Online for Americans

Good deposit bonus, lot of unique bets & props. Excellent mobile & live betting.
NHL Betting Tips:
The Maple Leafs have one of the top offenses in the league right now and they are firmly in play for a playoff run this season. It's quite the turnaround from where this team was just a couple of years ago. They travel to Philadelphia tonight to face the Flyers who are currently on the outside looking in on the playoff picture. I am looking at this game because of Neuvirth in goal for the Flyers. In his last three wins, he's given up just two goals. In his last five losses, 17 goals. The Leafs +100 offense is more likely to create the latter result and I'm loving them tonight.
I am a big fan of the Capitals, but tonight they are coming off their bye week and we've seen teams come out sluggish after the break. They've had six days off and face a tough Devils team that is chasing them in the Metro division tonight. The Devils +105 are a nice play at home tonight.
NBA Betting Tips:
The two worst defensive teams in the NBA face off tonight as the Cavs face the Magic. The last time these two teams played they combined for 258 points. Tonight's total is set at just 226. With the Cavs having a rough go of late and really needing a win, I believe in them to get there. Over 226 and we don't think it'll be close.
The Houston struggles without James Harden have started to surface as they are just 3-3 over their past six. They are on national TV again tonight against the red hot Minnesota Timberwolves. The Wolves are 5-1 over their last six, the loss coming the other night against Magic which seemed like maybe they were looking forward to this one. This team has really developed a new identity as of late with Jimmy Butler taking over and establishing himself as a true star. I think he's an All-Star starter right now and he will be the difference in this game. The Rockets don't have Harden, the Wolves do have Butler. All over Minnesota +5 tonight.
The Pacers have been one of the surprise teams of the season and tonight they head to Portland to face the Trailblazers. Victor Oladipo has been a revelation this season and a big reason for their success. He is definitely an All-Star and it's nice to see the former #2 overall pick develop into this. The Pacers are on a nice run right now winning five of their last six while Portland has lost three of four. I'm going to ride the hot hand here and go with my boy Oladipo to carry the Pacers +4.5 to victory.
#1 Sportsbook Online for Americans

Good deposit bonus, lot of unique bets & props. Excellent mobile & live betting.