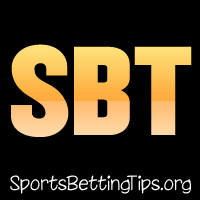 Follow @SBTSportBetting
It was a nice 1-0 night last night as we took the Heat and they beat the Bucks.
I must admit I was nervous about that one. I did my reseach in the morning and my system liked it so I went with it. However then I went downtown to the dentist and to get a haircut.
I was talking to my barber about the game as he had lost a bundle on the Heat vs Bulls game and said he was going to blindly take the Heat in their next game. But then we went over this game and he decided against it as hey it's going up against the Greek Freak. Probably helps that my barber is Greek.
The more I thought about it and our history with the Bucks the more I got concerned with it to the point that I was not sure I was going to take the pick yesterday. Then I went to the dentist, got knocked loopy and came back and slept. Woke up and it's "oh crap I don't have the tips out yet" so just went with what we had and we won!
So that was very nice and nice to break our Bucks curse.
It's January 18th, 2018 and we've got 4 games on the board.
Celtics vs 76ers Betting Tips:
I don't see how we can't take the Celtics here. They had that tough loss to the Pelicans but that was the Davis show plus they were rusty on the break. They've had a great run before that.
76ers barely hung on against the Raptors which was poor after a big lead. Redick is out now and Fultz if he is back tonight won't be healthy.
They'll also be losing Holmes who is a key member of the squad down the stretch and in my opinion was a factor in that close one against the Raptors.
I'm taking Celtics -4 here and I fully expect them to make this a nice and relaxing night for us.
That's the only pick I have today. The other games are just too iffy for me. FWIW it's worth my system likes Magic +10.5 and Timberwolves +5 but I'm not too certain myself so going to stay away.
Follow @SBTSportBetting