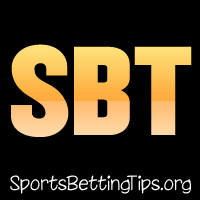 Follow @SBTSportBetting
A 0-1 record last night.
The late scratch of Kyrie Irving ended up costing the Celtics -4 this game. For all the talk about the youth of this team and their upside, they only managed 80 points in this game. Kyrie Irving is the engine that makes the whole thing run and without him we should probably just avoid them on the betting slate.
Miami Heat vs. Brooklyn Nets Betting Tips:
The Miami Heat are awesome now. They are currently on a 8-1 run and are finally getting a healthy team. This is the team that everyone thought they would be after last season's awesome finish. Hassan Whiteside has been especially playing great recently and this team looks poised to hold on to their top four seed in the East. You can tell that they have been playing much better as their offense has started to click. The book on this team early in the season was that they had a good defense, but couldn't score. That's not the case anymore and they are a threat, night in and night out.
They face the Brooklyn Nets on the road and while the Nets have been a very frisky home team this year, we have to go with the Heat here. They simply have more talent and a far better offense. Let's ride the hot streak of Miami and grab the Heat -3 in Brooklyn.
Sacramento Kings vs. Memphis Grizzlies Betting Tips:
This is a simple one:
If Marc Gasol plays, we love the Grizzlies.
If Marc Gasol is out, we aren't betting on it.
The Kings have lost six straight while the Grizzlies have started to play better together. They've won three of four and if they have Gasol tonight we expect them to win this one handily. Memphis has really upped their offensive game in the past thirty days and have become a secretly tough team to beat. The Kings on the other hand are an easy team to beat.
So, Grizzlies -5 but only if Marc Gasol plays.
Phoenix Suns vs. Denver Nuggets Betting Tips:
The Nuggets home court advantage is something that we have covered many times here. It is the highest elevation of any NBA city and that is an adjustment for any NBA team. Considering the Suns last played at Portland, that is a difference of 5000+ feet of elevation. You can't tell me that doesn't make a difference.
It has thus far this season with the Nuggets having an amazing 16-5 record at home. Considering they only have 23 wins on the season, that is really impressive. They play the Suns tonight who are the second worst team in the NBA by Net Rating. They have a 109.5 Defensive Rating on the season which is just… not good. This team has some interesting pieces, but they are not a playoff team right now and the Nuggets are.
Denver has a huge home court advantage tonight and are simply the better team. The line is a bit high on this, but I like it considering the elevation and Denver's home court advantage. The Nuggets -9 are our pick here tonight.
Follow @SBTSportBetting