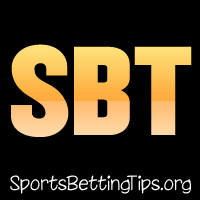 Follow @SBTSportBetting
A tough 1-2 last night.
The Heat -3 were the big disappointment of the night as they just died in the second half. They were up as much as 16 in the third quarter, but then only managed 42 in the second half to the Nets 58. You aren't going to win games like that. I had reservations about this pick as they are a schedule alert game today, but teams don't usually struggle the night before the schedule alert.
The Nuggets -9 just got outplayed by the Suns which is always a sign that a team is in a slump. You know it's bad when the coach says "I don't like our team right now. I don't like where we're headed. I don't like how we're playing. I don't like how we're competing on a nightly basis." Yikes. Maybe time to take a break from the Nuggets.
Marc Gasol played for the Grizzlies and they won easily over the Kings. We laid -6 in this one, but it didn't matter as it wasn't even close with the Grizz winning by 18.
Miami Heat vs. Charlotte Hornets Betting Tips:
As if things weren't bad enough for Miami after last night's loss, they play this game. This will be their fifth in seven days, third in four days and second of a road back-to-back. This is the fourth game of the road trip for Miami and Charlotte has a two day rest advantage on an 11-game home stand. You know how these things go.
The Hornets are also reinvigorated by the return of coach Steve Clifford to the bench. He just returned Wednesday and the team set a franchise record with 77 points in a half. He tweaked the offense a bit and this team might be ready for a mini-run of their own. The Hornets -5 are the pick here for a multitude of reasons, but rest is the main one.
Milwaukee Bucks vs. Philadelphia 76ers Betting Tips:
The Bucks are a terrible team when Giannis doesn't play. When he's on the court they have a 109.3 Offensive Rating and 105.6 Defensive Rating, when he's not those numbers fall to 101.7 and 112.3. That is a huge difference, a -14.3 Net Rating. That is so bad and shows why he might be the MVP.
Well, guess what? He's not playing tonight because of knee soreness and his team is playing on the road at the 76ers. Need I say more?
Philly has won 5 of 6 including impressive wins over the Spurs, Celtics and Raptors. It's hard to find a reason not to pick them tonight. I'm not looking for one, give me the 76ers -7.
Los Angeles Clippers vs. Utah Jazz Betting Tips:
The Clippers recently lost DeAndre Jordan to injury, but in their case it might actually work to their advantage. More time for Blake at the center position is never a bad thing and it makes their offense far more dynamic. Lou Williams has been playing out of his mind lately and the Clippers are just playing great basketball. This team has no business being as good as they are, but here they are. Credit to Doc Rivers.
Our system sees them winning by 6 or more tonight so the Clippers +2 is a very juicy play. Get on it.
Follow @SBTSportBetting