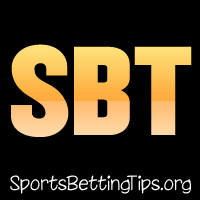 Follow @SBTSportBetting
Hi all,
My apologies for the delay in tips today. Been a mess of a day. I was busy yesterday up until 1am getting a tattoo sleeve done then needed a few beers afterwards. Didn't get to sleep till 3am then up at 6am with the kids. So had to go back to sleep for most of the day ha.
We'll make these short and sweet.
It was a disappointing 0-1 yesterday. The game didn't go as I expected at all. If anything I thought the Clippers would fade in the second but they seemed to find energy. We had Heat -5 and didn't come close of course as the Clippers pulled off a big 111-99 win.
Honestly I gained a lot of respect for the Clippers after that performance.
Just heard that Victor Oladipo is out for the season. Brutal.
Warriors vs Wizards Betting Tips:
Warriors should win this but I've got to think the Wizards keep things close.
I just love the way the Wizards are performing lately. I know the Warriors are in beast mode and Wizards are of course without a few key players however one thing I love about the Wizards over the last two years is their team cohension and the way they fight for ech other.
We're seeing that lately with them and I just don't think they'll let Warriors run away with it.
https://www.Bovada.lvWizards +9
Follow @SBTSportBetting