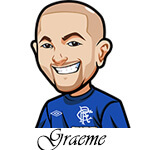 Follow @SBTSportBetting
It was a great day betting tips wise on January 23rd, 2019 as we went 2-0 with the SPL Betting Tips.
We had a big 5u play on Kilmarnock or Draw. It sucked seeing Rangers lose but it paid out for us as expected. Rangers are going to lose the league based on their away performances – simple as that. If you look at all the metrics it's amazing seeing what a different team they are at home compared to away.
We also bet Aberdeen to win without conceding a goal. It was a nice and easy win for Aberdeen as they did just that.
We move onto this weekends football now. I had to take a couple of days off. Wednesday I was going to get a tattoo and I just ran out of time in the morning trying to get stuff done. It's a sleeve I am getting adn this was the start of it and the guy is very passionate about it – he doesn't want to stop working ha. So it ended up we went till 1am.
I came home buzzing from that and had a beer or two and was up till 3am. I was just a complete wreck Thursday as I had to get up at 6am to get my kids off to school. I ended up coming back home after that and passing out on the couch all day. Then I just couldn't be bothered doing anything.
Off for round 2 of the tattoo today so we will see how things go. Not going to be a late one so I should be good to keep the tips going over the next little period.
Had a good groove on the SPL this week so let's stick with that shall we?
Celtic vs Hamilton Betting Tips:
Celtic -1 is always a good bet at home alas the odds for that are just 1.30.
However I'm going to go with Celtic -2 meaning they need to win by 3 goals.
Midweek was a disaster for Rangers. Now while it didn't help Celtic that much – as Kilmarnock are still one point behind them – I can see this being a real statement game against Rangers, as well as towards the rest of the league.
Celtic have won every game at home this season and most of them are absolute thumpings. I see this one being no different against a struggling Hamilton team who have the worst offensive record in the league, and the second worst defensive record in the league.
Honestly anything other than Celtic doing a demolition job against Hamilton would surprise me.
2u on
Celtic -2
meaning they have to win by 3 or more. 1.83 odds, bet the alternate handicap at
https://www.Bovada.lv
(Odds on this page are correct as of 2019/01/25 9:20:08 AM EST but are subject to change)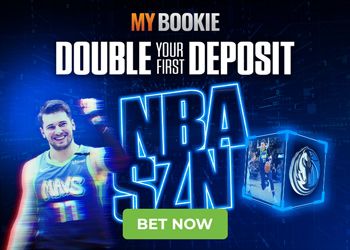 Dundee vs Motherwell Betting Tips:
Coming out of the Winter break, we often see teams regain focus and set goals. Based at least on the first batch of games, Dundee are the team to do that.
They pulled off a huge victory over Hearts as they beat them 2-1 away.
Motherwell could also be focused as they got a solid 1-0 victory at home to Hibs.
It may just be a Hearts issue more than a Dundee thing but I'm fine with backing Motherwell not to win here. Their away form is decent but not amazing.
(Odds on this page are correct as of 2019/01/25 9:20:08 AM EST but are subject to change)
Hearts vs St. Johnstone Betting Tips:
Have to think Hearts will be up for this one. St Johnstone won while Hearts lost in midweek so St Johnstone move up in the league.
Not sure if Hearts were just complacent or what against Dundee but I am good for a small bet on them against the leagues best away side. Odds make it worth a play.
(Odds on this page are correct as of 2019/01/25 9:20:08 AM EST but are subject to change)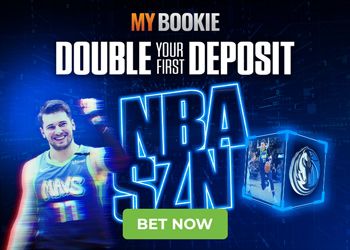 Follow @SBTSportBetting