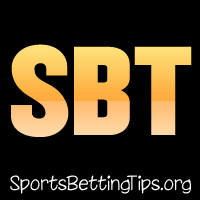 Follow @SBTSportBetting
It was a disappointing 1-2 last night.
Pacers -7.5 was a nice and easy one to come in as they thumped the Suns 116-101 and that was even with the Suns putting up a big 36-17 4th quarter.
It was just an excellent team performance by the Pacers and something to take note of – so nice to see something like that.
Pity we couldn't say that for the other teams in action last night that we had bet on.
The Raptors came to play in Atlana and got off to a big start. They just didn't give up and won 108-93. We had Atlanta +6 but needed a lot more than that.
I also decided to risk backing the Grizzlies against the Spurs after their win over the Cavs and man I am not sure what happened there. Aldridge took the night off and that sounded great in theory but NOPE. Grizzlies just couldn't keep up with the Spurs and it was a frustrating one.
Oh well let's put those two woeful performances behind us and try and get back to it tonight:
Oklahoma City Thunder vs Washington Wizards Betting Tips:
I'm going to take Thunder -5 here.
Record wise it's a tight matchup but the way either team is performing at the moment – no it is not. Thunder are coming into this on a 5 game win streak and are just rolling. The Wizards meanwhile are losing and not just losing – but losing to BAD teams who are below .500. That's horrible.
The Wizards defense is not good lately and are letting in a lot of simple ones. While Thunder have amped up their D with Roberson back and the offense is clicking.
Wizards obviously have the players to turn a game around at a moments notice but man do I love me the Thunder tonight.
Nuggets vs Knicks Betting Tips:
Also on Nuggets -5.5. Denver are a beast at home with a 17-6 record. A couple of losses to the poorer teams sure but they are looking to get a good little win streak going at home here and I like them to do that. Knicks coming off that big Warriors loss where Porzingis sat out and while he is expected back tonight he can't be in the best shape.
Knicks are a bad road team too and I can't see this game changing that at all.
Follow @SBTSportBetting