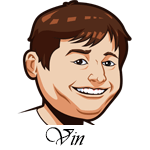 Follow @SBTSportBetting
A 1-1 record last night.
Last night, we took the Pelicans to grab the win over Cleveland and laid the -8. They ended up winning rather easily with a final score of 125-111. Jrue Holiday had a big night with 28 points and 8 assists. The Pelicans got out to a lead early and basically never looked back as they won or tied every quarter of this game.
We had a swing and a miss on the Nuggets against the Grizzlies last night. Memphis just absolutely dominated this game and it was out of reach early. Jonas Valanciunas had a huge game against Jokic here as he finished with 23 points and 12 assists.
In other NBA action, the Bucks played without Giannis last night and Khris Middleton absolutely stepped up. He had the game of the night as he finished with a career-high 51 points. It was a real duel between him and Bradley Beal who finished with 47 points, but Middleton and the Bucks won.
Notable Upcoming Bets:
Memphis Grizzlies at New York Knicks Betting Tips:
The Grizzlies are playing the second half of a back-to-back and their third game in four nights, but they are also playing the Knicks. Memphis is 4-2 on the season in back-to-backs and I'm simply not afraid to back them here.
Dillon Brooks has been a scoring machine, Ja Morant is the man, and the bench of Memphis is a ton of fun. While the Knicks… are the Knicks. I have trouble finding nice things to say about them and I don't think they have a chance tonight.
This spread is ultra low because of the schedule, but I just don't think it matters. New York stinks.
Utah Jazz at San Antonio Spurs Betting Tips:
The Jazz are 11-2 in January (10-3 against the spread) and really playing some great basketball right now. They are good on both sides of the floor with Donovan Mitchell dominating one end and Rudy Gobert dominating the other. They are a tough match-up for any team, but especially for a team like the Spurs.
Because the Spurs have lost three straight games including one to the Bulls last time out. Making matters worse for them tonight is LaMarcus Aldridge is listed as questionable for them. I think their odds of winning are pretty questionable.
The Jazz have had an outstanding month of basketball and I expect them to finish strong here.
Oklahoma City Thunder at Sacramento Kings Betting Tips:
It feels wrong to go with three road favorites, but that's just how the schedule hits sometimes.
The Thunder should be getting Chris Paul back for this one. They were on a five-game winning streak before losing their last one out to the Mavericks, but that game was without Paul. With Paul? They are still rolling. Logic.
Sacramento will be without Richaun Holmes and have Marvin Bagley III listed as questionable here. The loss of Holmes will hurt against a team that has Steven Adams. The Kings are already a poor defensive team and they should struggle to keep the Thunder stars from scoring here.
Follow @SBTSportBetting