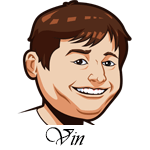 Follow @SBTSportBetting
A 2-1 record last time out.
I am working on getting a regular schedule going in the New Year for NBA. I'll have tips today, tomorrow, and Thursday. That might change based on amount of games scheduled/games worth tipping, but that is my ideal schedule at this point.
The NBA continues to be crazy this season. Sunday we saw Steph Curry drop 62 points against the Blazers, outscoring Damian Lillard and C.J. McCollum. Yesterday saw the Bucks continue their domination over the Pistons as Giannis Antetokounmpo had 43 points and 9 rebounds. Craziest of all? The New York Knicks are 4-3 after a win last night. Julius Randle continues to come up huge for this team with a 28 point, 17 rebound, and 9 assist game.
Best Odds for NBA:
Utah Jazz at Brooklyn Nets Betting Tips:
This feels like an "obvious" pick, but Kevin Durant is out because of a COVID-19 violation and the Nets should struggle without him.
Utah won both of the match-ups last season (when the Nets also didn't have Kevin Durant) and have now defeated the Nets four straight times over the past two seasons. The Jazz have been playing solid defense as they are known to do and the offense has been right there. Mike Conley has been playing great early in the season which is a great sign for this team's future.
The Jazz are an easy team to sleep on, but I like them a lot tonight coming off two straight wins and without KD.
Minnesota Timberwolves at Denver Nuggets Betting Tips:
The Nuggets were the most exciting team in the playoffs last year, but this year they have been a big bust with just a 2-4 start. They have scored well and it has been defense that has been the problem for them, as usual, they are the 29th ranked team in Defensive Efficiency on the season. The good news? Today they face the 30th ranked team in Defensive Efficiency.
Denver got the win last time out against Minnesota, 124-109, and today they are a big -11.5 favorite to do it again. That is a big line though and this is a team defense that you really can't trust right now. The 2020-2021 season is all about scoring so I'm pulling out a new trick for this one: the team over. It's not exactly new, but I've had success with it in my testing and I think it is a bet that is perfectly suited to how basketball is played in 2020.
I think the Nuggets can win this one and if they do, they are scoring 120+ as they have in their over two wins this year. If they don't? It's going to take 125 from the Wolves to do it and I believe they can keep it close.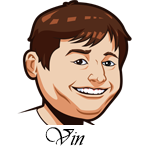 Hey guys.
I spend countless hours per week running this website with Graeme and writing our winning MLB, NBA etc tips. We do this free and don't earn a dime from the site.
However it is a lot of work and to continue we need your support. If you want to show your appreciation for our work or even just a thank you for winning tips, please donate some cash to at least cover our
beer money
! Thanks! Your donations will keep our tips free!
Chicago Bulls at Portland Trail Blazers Betting Tips:
This one is all about homecoming. The Blazers have played their last four games on the road and this is their return home. I know that's not quite the same during a pandemic without fans in the crowd, but it's still a thing where you get to sleep in your own home in your own bed versus the cold, hard, unforgiving bed of a five-star hotel.
I think the Blazers were a bit overrated heading into the season, but this is still a playoff team and that's not something I would say about the Bulls. Neither of these defenses is all that great, but I have a lot more faith in Damian Lillard to carry the Blazers to win here than I do in Zach LaVine.
This is a lot of points to lay and I'd normally be hesitant about that. The Bulls have a ton of injuries right now though with Lauri Markkanen, Chandler Hutchison, and Tomas Satoransky all listed as out here. The Blazers should roll.
Best Sportsbook To Bet NBA:
Register an Account.
All betting odds and props will now be viewable under the event listing.
You can deposit to BetOnline via over 20 different options such as credit card.
Follow @SBTSportBetting