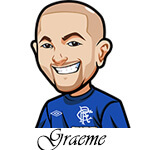 Welcome to the first golf betting tips of 2021!
I must admit I have really been looking forward to this after a couple of weeks break and really diving into the numbers again.
This week we have the Sentry Tournament of Champions. With a shortened field it's easier to dive into all the numbers and data and a nice little way to ease ourselves in.
Course consistency is a big one here in Hawaii. There really aren't too many anomalys in regard to that. Last years winner was of course Justin Thomas however we have a multiple winner in Dustin Johnson who is the favourite. There was a change last year with renovations and the biggest thing that was affected was the putting.
Let's look at the Top 10 odds first:
Tournament of Champions 2020 Betting Odds:
Dustin Johnson: 6/1
Justin Thomas: 7/1
Jon Rahm: 15/2
Bryson DeChambeau: 9/1
Xander Schauffele: 10/1
Patrick Reed: 16/1
Hideki Matsuyama: 18/1
Patrick Cantlay: 18/1
Webb Simpson: 20/1
Tony Finau: 20/1
Tournament of Champions 2021 Betting Tips:
I've spent a lot of time analyzing the top two and I just can't justify a bet on either of them. I flip flop like crazy. Both of them could do it, both of them are probably still decent enough value at their odds. But I just can't pick between them. So going to aim more for places this week. DeChambeau might be a fun to bet because you are basically betting on his putting.
There's not a ton of value here honestly with this field but this is what I'm going with.
---
$125 on Patrick Cantlay to win & E/W.
Look at his performance last year. Bloody exceptional. Proximity to the hole was the big one as well. If he's able to keep that up, he might not just place he could actually win this one. Needs to get close to the hole but he was excellent at that last year.
Hopefully Cantlay can duplicate last years performance.
USA: +1800 at Bovada
Everywhere Else: 18/1 at Bet365
---
$125 on Webb Simpson Top 10 Finish.
He's a hard one to bet on to actually win here but with his ability you've got to think he can probably get a top 10 finish here.
I am also factoring in Xander having COVID. Sure he's better now but dude hasn't practised etc might be lethargic so I would be surprised if he does well. This is a top field but I think Webb can sneak into a top 10 spot. I'd bet more honestly – I was debating $250 – but a bit nervous with it just being the start of the year and his form at the tail end of last year.
USA: +120 at BetOnline
Everywhere Else: 6/5 at Boyle Sports
---
$62.50 on Hideki Matsuyama To Win & E/W.
Putting looks like a big factor here which of course he sucks at. Let's be honest.
He's also someone I've never enjoyed betting as I feel like he phones it in a lot. However you can't argue with his performances over the years here. He hasn't performed here since the renovations so there is a big question mark but I am fine with a small bet on him in a tournament where there really isn't a lot of value.
USA: +1800 at Bovada
Everywhere Else:18/1 at Bet365
---
$30 on Joaquin Neimann To Win & E/W.
Just someone who kept popping up for me. Performed well last year here. At the price I don't even know if there is true value considering the field. But he's someone I can't get away from this week.
USA: +4500 at BetOnline
Everywhere Else: 45/1 at BetOnline
SBT Exclusive Pick: $30 on Harris English to win & E/W