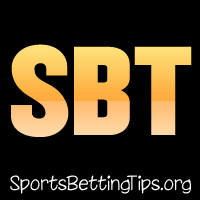 Follow @SBTSportBetting
Welcome to the NBA Tips for January 7th, 2020.
As mentioned yesterday, it is an end of an era as this site will be closing down and merging with Sports Betting Tips as of this weekend most likely.
Vin actually just wrote some NBA Tips over there today. He's taken Raptors -2.5 and Knicks +13.5. I did mention to him it doesnt look like FVV is going to play and he says that if FVV doesn't play, maybe not bet it.
I've had this site going since the 2007-2008 season. Must admit I am sad to be ending it. It's been a fun ride.
We'll be providing NBA Tips all week regardless. Hopefully go out on a winning note.
Yesterday was a 1-1 day. Our first play was the Hornets +5. That one was looking solid undil the 3rd quarter where the Pacers went to town and scored 37 there. Hornets got back in the game in the 4th but it wasn't enough. Awesome performance by T.J. Warren as he scored 36 points.
Luck was on our side with Thunder +7.5 as that one went right down to the wire. The 76ers won by 7 points, meaning that we covered the point spread.
We move onto Tuesday, January 7th with 6 games on the board.
The Raptors host the Blazers and will have Matt Thomas back. Fred VanVleet looks to still be out though. Raptors are 19-0 against teams under .500.
The Lakers host the Knicks who are now on a 2 game skid. The Thunder look to bounce back as they head to Brooklyn.
Highest scoring game of the night is expected to be Timberwolves vs Grizzlies with a 230 line. Biggest underdog of the night is the Knicks at 13.5 points.
Let's see what we got – Vin covered two games over at SBT so I'll cover just the one here:
Grizzlies vs Timberwolves Betting Tips:
An interesting game between two teams below .500. Grizzlies have a run going having beaten the Clippers and the Suns and look to make it three in a row. Grizzlies have a piss poor home record of 7-12.
The Timberwolves are almost at .500 on the road. 5-11 at home, 9-10 away and they come in on a two game winning streak. Karl-Anthony Towns is questionable for the T'Wolves and I doubt he plays again.
One problem the Grizzlies have is they are young and they get arrogant. Just look at the Warriors game when they came to down. Warriors thumped them 114-95 and Grizzlies just looked too cocky.
I honestly think the same will happen. Especially if Towns is out. As crazy as it sounds I think that will help the Wolves. They have been tenacious and will be well prepared for the Grizzlies post half-time momentum.
I'm going with Timberwolves +3.5
Follow @SBTSportBetting