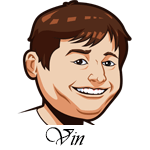 Follow @SBTSportBetting
A 2-2 record last night.
We took the Bucks team over and that was a piece of cake. The team total was set at 119 and they had eighty-two at the half, on their way to a 130-115 win. That's nine straight for Milwaukee over Detroit.
My favorite pick of the night, the Knicks +7.5, not only came in, but the Knicks won outright. The Knicks were down big at the half and then just came out firing in the second half, outscoring the Jazz 68-44. Julius Randle continued his awesome run with 30 points, 16 rebounds, and seven assists.
Unfortunately, we missed on our two overs. Both of the losses can be chalked up to one lousy quarter. For the Celtics/Heat, it was the 19-19 second quarter. The Clippers ended up being at full strength which kept the score low in their game with the Warriors, the game starting with an abysmal 21-15 first quarter.
A big thanks to Luke and Elias for the tips yesterday. I love writing tips here, it's my favorite of all my "jobs", and tips like that keep me going. Thanks guys, now let's get some wins!
Best Odds for NBA:
Philadelphia 76ers at Brooklyn Nets Betting Tips:
We took the loss going against the Nets the other night, but this is a much different and tougher match-up.
Philly has absolutely been cooking and without Kevin Durant, the Nets are simply not going to have the size or scoring to keep up. The line on this is only -1.5 which I just can't figure out. The 76ers have been the top defensive team in the league thus far and are just dominating teams. Additionally, the Sixers have won the last three against Brooklyn dating back to last season. I know this is a different team and all that, but without KD and Dinwiddie – it's not that different and the Sixers are better now.
Dallas Mavericks at Denver Nuggets Betting Tips:
I really need to see something out of the Nuggets defense before I am going to back them this season. They are a bottom-four defensive team in the NBA right now and face a smart, well-coached team with Luka Doncic.
Are they a great offensive team? Sure, but the Mavs have been strong on the defensive end and we know they can keep up on the offensive end. "At Denver" is often one of the better tips in the NBA thanks to the elevation difference. However, the Mavs last played on the fourth at Houston so you have to think they have been in Denver and had time to acclimate.
I think there is a good chance Dallas can win this game, but I am going with the team total here. The Mavs are good enough to win this one and the Denver defense has been giving up huge points all year. 111 is not that much considering those factors.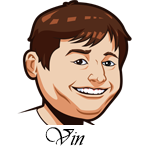 Hey guys.
I spend countless hours per week running this website with Graeme and writing our winning MLB, NBA etc tips. We do this free and don't earn a dime from the site.
However it is a lot of work and to continue we need your support. If you want to show your appreciation for our work or even just a thank you for winning tips, please donate some cash to at least cover our
beer money
! Thanks! Your donations will keep our tips free!
San Antonio Spurs at Los Angeles Lakers Betting Tips:
The Lakers have beaten the Spurs twice already this season and won their last five against them overall. However, right now LeBron James and Anthony Davis are both listed as questionable for this one. The team will be without Caldwell-Pope as well so I'm wondering if this is just going to be a punt game for them.
The Spurs aren't a pushover on the schedule and will put up a fight. I think they are worth a bet at the +7.5. They covered this spread in their last game against the Lakers and with one or two of the big stars potentially out, I think they can do it again.
Best Sportsbook To Bet NBA:
Register an Account.
All betting odds and props will now be viewable under the event listing.
You can deposit to BetOnline via over 20 different options such as credit card.
Follow @SBTSportBetting