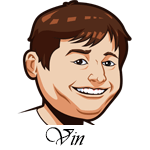 Follow @SBTSportBetting
Opening Day is finally here!
The latest start in MLB history takes place today when the New York Yankees and Washington Nationals kick off the 2020 MLB season. The Dodgers, the favorite to win it all, are also in action today against the Giants. This year will be a shortened sixty-game season with no fans and a variety of rule changes.
The big change is the Designated Hitter is now in the National League as well as the American League. That is going to lead to even more offense than we've seen over the past couple of years which should make for a high scoring game.
While not getting as much press, the new reliever rules are going to change the game in a big way as well. Pitchers now have a three-batter minimum which means an end to the days of managers playing lefty/righty match-ups with multiple pitchers in an inning.
The other big rule change is that extra innings start with runner on second base. For betting purposes, I've often considered extra innings to just be a coin-flip so that is even more of the case now. I have to say I'm not too excited for this one as it's like going to lead to an intentional walk to set-up the double play like 90% of the time. It's worth a shot to make a change like this, but it feels wrong right now.
I am bringing the BetMLB.Org – Bet MLB System to SBT for the 2020 season. The system has been very successful over the last two seasons and I'm excited to see what it can do here. I've made some slight upgrades to the starter/bullpen splits so the system treats a game like today's Gerrit Cole/Max Scherzer differently than it treats a game with two middling starters. I like what I've seen so far, but we won't know til we test drive it.
So, let's do that. There are two games on the schedule today and I have tips for both of them. Happy baseball!
Best Odds for MLB:
New York Yankees at Washington Nationals Betting Tips:
Yankees: Gerrit Cole 2.50 ERA/2.64 FIP (2019)
Nationals: Max Scherzer 2.92 ERA/2.45 FIP (2019)
With no current season stats I am using the 2019 stats for the starting pitchers and the FanGraphs projections for the offense and bullpen. Not perfect, but it's the best we have this early in the season.
This is just about the best pitching match-up that the MLB can put out there with two of the very best pitchers in the game facing off. Of course, it's not going to be easy for either of them with two very tough offenses going against them.
Gerrit Cole was the king of the offseason with the monster contract that he got from the Yankees in free agency. He had a dominating season last year and took his team to the World Series where they lost to the Nationals.
Max Scherzer missed some time with injury last year, but still managed to post the best FIP and xFIP of his career. He got the win against Gerrit Cole in game one of the World Series and got a no-decision in the deciding game seven.
This is a great pitching match-up, but these are also two very good offenses. They are both in my projections in the top-8 offenses teams and I think they can exceed the total posted for this one. While both pitchers are fantastic and the bullpens behind them are solid, the system sees each offense scoring 4+ runs which is over the 7.5 runs. Everyone loves a good over so let's start the season with one.
Bet Yankees/Nationals Over 7.5 Runs
Best Sportsbook To Bet MLB Opening Day:
Register an Account.
All betting odds and props will now be viewable under the event listing.
You can deposit to BetOnline via over 20 different options such as credit card.
San Francisco Giants at Los Angeles Dodgers Betting Tips:
Giants: Johnny Cueto 5.06 ERA/5.71 FIP (2019, four starts)
Dodgers: Clayton Kershaw 3.03 ERA/3.86 FIP (2019)
Cueto made nine starts in 2018 and only four starts in 2019 as he underwent Tommy John surgery in 2018. I don't have a lot of faith in him here as he faces the best projected team in baseball. Cueto's velocity had been steadily dropping before his injury and his strikeouts have gone down with it. I am really down on him here and I think he's going to have a tough day.
Clayton Kershaw has also seen his stats steadily dip over the past couple of seasons, but he's also facing one of the worst projected offenses in baseball today. The projections see them as having the fourth weakest offense in the league and I think it's pretty hard to argue with that. This is the kind of match-up that Kershaw will feast on.
This is a majorly lopsided match-up and thus has a majorly lopsided line with the Dodgers as a -295 favorite. That's a bit too pricey for my blood, but I do think that the Dodgers are a good value for the moneyline. My simplified system sees that scoring 5+ runs and dominating the game here. While the Giants may score, I don't think they'll come close to winning this one. Lay the runs.
UPDATE: Clayton Kershaw has been scratched and will be replaced by Dustin May tonight. The system actually likes May a bit better in this match-up so we are sticking with the Dodgers -1.5 bet.
The total on this one is also set at 7.5 runs and it looks like a good bet as well. The system sees the Dodgers going for at least 5 runs, but I can see them going for 6 and that is a lot of the heavy lifting for this over taken care of.
The Dodgers offense, with Mookie Betts celebrating his new contract, is going to absolutely go off here and I recommend pairing that runline bet with the over.
UPDATE: The pitching change has pushed the total up to 9 runs which is no longer in the range that I like to bet. The system sees them slightly over 9 runs, but not enough for me to have confidence in this one.
Bet Dodgers/Giants Over 7.5 Runs
Best Sportsbook To Bet MLB Opening Day:
Register an Account.
All betting odds and props will now be viewable under the event listing.
You can deposit to BetOnline via over 20 different options such as credit card.
Follow @SBTSportBetting